United Parcel Service (UPS) will test 3D printing at six of its stores across the country, and if successful, will offer the service in other UPS Stores across the country. This could be the start of the first national 3D printing service by a major corporation and a harbinger of other similar services in the years to come.
The first UPS Store with 3D printing opened in San Diego last week and the second store in Washington, D.C. will offer the service next week. UPS is still determining the locations of the four other stores that will participate, but all will launch 3D printing by the end of the year. Chelsea Lee, public relations manager for The UPS Store, emailed me that San Diego was ideal because the area is known for technology development and it's the headquarters of The UPS Store.
The company's in-house 3D printing expert, based in San Diego, worked closely with the store's owner and staff. "Essentially, having our first store in our 'backyard' makes it easiest for us to take learning from that rollout and extend it to additional locations." The selection of the four other stores will be based on their proximity to industries with the greatest potential to use 3D printing, Lee wrote.
UPS explains its 3D printing technology in this video:
There are more than 4,300 franchised UPS Stores in the United States that offer a variety of business services, including packing and shipping packages, faxing, shredding documents, renting computer time, and traditional printing. The addition of 3D printing could integrate well with the stores' primary small business audience. UPS is targeting small businesses as well as startups and other retail customers.
The company cited an online poll from its "Small Biz Buzz" online small business community conducted from June 3 to June 17. The response showed "high interest" in new services, particularly those needed for creating prototypes, artistic renderings, and promotional materials, UPS said. The poll is based on 86 small business owners, which isn't much of a sample for a huge international firm like UPS.
Obviously, UPS conducted a great deal of research before announcing the tests. That research included evaluating the 3D printers. Prices have dropped dramatically over the past few years with basic models costing from a couple of thousand dollars to a partially assembled 3D printer kit for $200.
Understandably, UPS isn't opting for the cheap option. The test stores will employ the uPrint SE Plus printer from Stratasys, which retails for $20,900. UPS's release said that according to Stratasys, the printer is better for complicated objects than home printers.
This is particularly important when parts need to fit into each other or fit some other object. With this printer, The UPS Store locations will be equipped to produce items like engineering parts, functional prototypes acting props, architectural models, fixtures for cameras, lights and cables.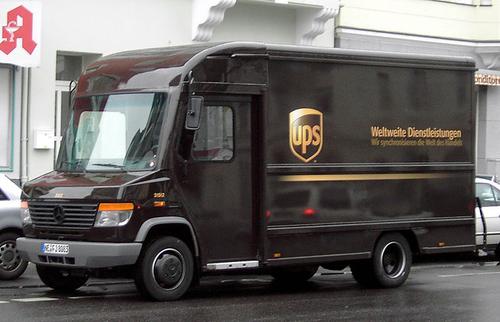 Michelle Van Slyke, vice president of marketing and small business solutions at The UPS Store said in the release that "Start-ups, entrepreneurs and small business owners may not have the capital to purchase a 3D printer on their own, but they may have a need to show prototypes to their current and potential customers."
In addition to just 3D printing, UPS Stores will employ consultants who will charge an hourly fee to help someone with an idea. "So essentially an inventor with an idea scribbled on a napkin could work with this consultant to bring the concept to life and then print it through the store," Lee wrote. Alternatively, customers could just hand over a complete file to print.
UPS is evaluating whether to go after medium or large enterprises for 3D printing. However, a large segment of The UPS Store's customers are small businesses owners, often sole proprietors, so that's the company's current target, Lee wrote. UPS's current strategy could create an opening for other companies to target larger enterprises.
Of course, 3D printing is still in its infancy, although it's progressing significantly, as Internet Evolution writers David Strom and Ron Miller previously discussed. (For a look at the possible ramifications of a global 3D printer revolution, read Cory Doctorow's science fiction book Makers.)
Based on UPS's reputation and clout, if it goes ahead with a major nationwide rollout, I'd be surprised if it didn't spark other firms to enter the 3D printing business in a major way.
Related posts: