A horror story could unfold if Gartner is correct that many businesses will soon be forcing their employees to bring their own devices to work. It might seem like great news to people who want to use their own gear, but the policy could turn ugly for both employees and IT departments.
Based on Gartner's survey of CIOs around the world, 38 percent of enterprises expect to stop providing devices to employees by 2016, and 50 percent expect to do so by 2017. Gartner says about half of businesses with bring-your-own-device (BYOD) programs currently provide some reimbursement to employees. However, reimbursement for the entire cost "will become rare."
In addition, "coupling the effect of mass market adoption with the steady declines in carrier fees, employers will gradually reduce their subsidies and as the number of workers using mobile devices expands, those who receive no subsidy whatsoever will grow." Translation: You're going to pay for your device and airtime, so why should we?
Discussing the advantages of BYOD, Gartner says:
BYOD drives innovation for CIOs and the business by increasing the number of mobile application users in the workforce. Rolling out applications throughout the workforce presents myriad new opportunities beyond traditional mobile email and communications. Applications such as time sheets, punch lists, site check-in/check-out, and employee self-service HR applications are just a few examples. Expanding access and driving innovation will ultimately be the legacy of the BYOD phenomenon.
That's a win for enterprises, but not so much for employees who have to pay for handsets they can't easily afford or might not want for personal use. Today, most enterprises that issue phones that are supposed to be used exclusively or primarily for work will pay the cost of airtime. With BYOD programs, though, enterprises have several ways to reimburse employees: paying the entire monthly airtime bill, paying a percentage, paying a flat fee, or paying for an itemized list of business calls.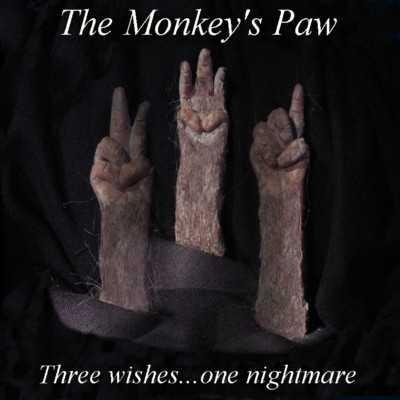 With forced BYOD, employees will have to hope they receive a fair reimbursement for their business airtime.

Also, although I've discussed phones, Gartner notes that BYOD may include tablets and PCs. What if an employee shows up for the first day of work and doesn't see a corporate desktop or laptop computer? "Didn't you know," says the smiling boss, "our BYOD policy requires you to buy your own desktop or laptop and any accessories, such as a monitor and keyboard?"

Perhaps in the future, BYOD will also mean "Bring Your Own Desk." Increasing numbers of companies aren't providing employees with formal offices or even a desk to call their own, preferring open spaces or shared cubicles. (Education is changing, too: In China, students bring their own desks.)

Another problem with forced BYOD occurs if an enterprise standardizes on older hardware or software, as many do. "Sorry kid, I know you just spent $2,000 on that new Windows 9 (or OS XI) laptop, but you'd better buy an older one because our corporate applications don't work with yours, and our monitors and keyboards can't connect to those newer ports."

Enterprises might couch this policy in terms of "employee choice," but it's mostly about forcing employees to pay for as much as they can stand.

Forced BYOD might not be fun for CIOs, either. Even though IT departments could specify the devices (phones, tablets, desktops, and laptops) they will support, there are so many variations, especially in the worlds of Windows computers and Android phones, that there are bound to be significant problems.

David Willis, a Gartner vice president and distinguished analyst, said several months ago: "Bring your own IT is on the horizon. Once these new devices are in the mix, employees will be bringing their own applications, collaboration systems, and even social networks into businesses."

This could be good news for corporations that value innovative approaches, but it also could wreak havoc with security and data governance policies as employees sync corporate data to their personal cloud services, such as Dropbox and Google Drive.

I'm not saying that some forced BYOD policies might not be useful. But employees or enterprises shouting Hosannas over the policy should consider the opening line of the classic horror story "The Monkey's Paw": "Be careful what you wish for, you may receive it."

Related posts:

— Alan Reiter, President, Wireless Internet & Mobile Computing