Last week I enjoyed eating at the burrito chain restaurant Boloco, not just because of the ambiance, price, and food, but also because of the restaurant's use of technology. However, my geek sensibilities were piqued by some enterprise/IT and marketing problems revealed in the process. I think these issues apply to other kinds of businesses and could adversely affect user satisfaction and possibly reduce revenues.
Boloco recently opened a restaurant a few blocks from my house, and as luck would have it, last week Groupon offered a $20 Boloco coupon for $10, which I purchased. A few days later, I walked into Boloco with a Sprint Samsung Galaxy S III phone (a review unit) and asked the cashier if I could use one of the three in-store touchscreens to order.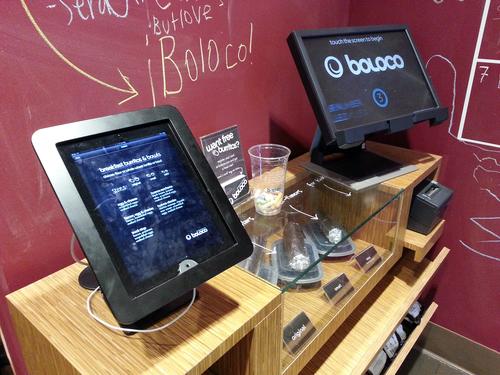 Ordering via touchscreen has advantages for the store and customers. Boloco has a large menu, and many customers are somewhat flummoxed when they get to the cashier and try to decide what to order. I prefer to create a "custom-made" burrito bowl of more than a dozen ingredients, and using the touchscreen allows me to ponder my creation while not delaying other customers standing in line.
Unfortunately, the touchscreens don't accommodate coupons. Am I being picky in suggesting that the software for ordering should be sufficiently flexible to accept Groupon or other coupons? Boloco's cashier told me the company prides itself on using social networking, so I imagine it could offer other electronic promotions in the future.
Boloco partially redeemed itself for not accepting coupons via the in-store touchscreen when I showed the cashier the Groupon barcode on my phone, and she scanned it with her iPhone. The data was transmitted to my order, and the cashier gave me a Boloco loyalty and payment card, which stored the remaining balance of the Groupon coupon.
While placing my order, I noticed a Honeywell scanner in front of the cash register. It works with LevelUp, a mobile payments app that enables subscribers to link credit and debit cards to an account for purchases and discounts. The LevelUp app displays a QR code, which is scanned in. LevelUp integrates with Boloco's NetPOS point-of-sale system.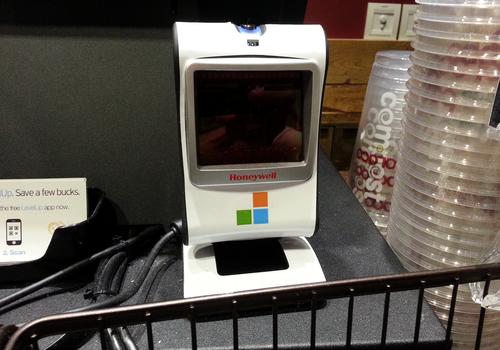 The cashier showed me some business cards near the register about LevelUp, but I doubt many people have seen them. Indeed, how many people have ever heard of LevelUp, let alone know that Boloco accepts it? I haven't seen anything about it on Boloco's Website.
When I walked to a table, I saw a Boloco advertisement promoting ordering via the company's Website, its Android and iPhone app, and Facebook. Ordering this way gets users a 10 percent discount. I jumped for joy, and two days later I tried to order from home. I used my computer to register the Boloco card with a user name and password. Also, I downloaded the Boloco ordering application to a few Android phones. (An iPhone app also is available.)
I tried to place an order from two different phones, but my user name or password was invalid, even though I had just registered the Boloco card. The same thing happened when I tried ordering from my computer. I finally realized I needed to create a second account with another username and password for online or mobile ordering. That account worked, but I see that requirement as an enterprise marketing failure. Why should users have to create two accounts? Shouldn't the Boloco card database integrate with the ordering database? I suspect it's a failure of IT, rather than a security measure.
If unaddressed, Boloco's technology confusion could only get worse. Besides all the separate technologies that consumers will have to be aware of and figure out how to use, what happens if Boloco decides to accept Google Wallet, Apple's Passbook, the US cellular operators' Isis mobile payments platform, and even Groupon's new mobile payments platform? Merchants, IT departments, and consumers will go crazy trying to determine which retail technologies to test and eventually use. It will become a significant marketing challenge, too.
Don't get me wrong, I love Boloco's use of technology. But never before have enterprises had to deal with so many competing retail options, and they are challenged to make the user experience coherent. Personally, I can't wait to see the fun when the first restaurant installs Siri for ordering!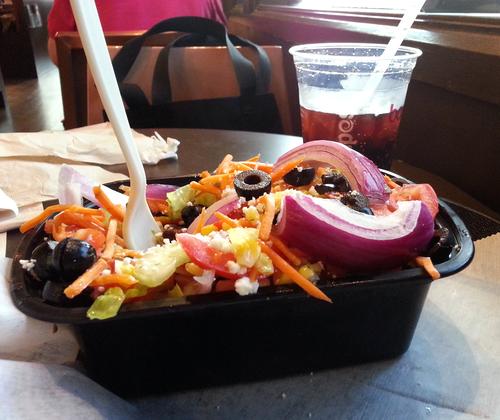 Related posts:
— Alan Reiter, President, Wireless Internet & Mobile Computing