During the early days of Internet expansion, we were swamped by rather utopian predictions and claims regarding the future impact of the Internet and new media in the developing world.

It was claimed that the Internet would bring democracy to the masses in the third world and would bring an end to authoritarian regimes in the Middle East, Africa, and Asia. It was claimed that the expansion of the Internet in these countries would have a wide impact on the cultures and societies of the developing world, by serving as a harbinger of globalization and the market economy. Thomas Friedman's book, The Lexus and the Olive Tree, was probably one of the more representative approaches to this technologically deterministic world view in respect to developing countries.

In retrospect, practically none of these claims have come to pass. Myanmar (Burma) is still quite capable of keeping a lid on information regarding the current unrest, riots, and demonstrations, with a stranglehold on internal Internet use. China has been quite successful in bending Internet giants like Google (Nasdaq: GOOG), while monitoring, filtering and blocking internal Internet use. Alongside the Great Wall of China is now the Great Firewall of China, blocking even RSS feeds. Bangladesh requires ISPs to provide client and traffic data. These are just some examples.

In the Middle East, the Internet to date has had very little impact, in terms of the liberalization of society and politics. Indeed, in my neck of the woods, radio (Sawa, RAMFM, etc.), satellite television, and cellular telephony have had a greater impact and are likely to continue to do so in the near future, for the simple reason that these are much more pervasive than PCs and Internet connectivity. One should also take into account bandwidth poverty that is prevalent in many developing countries, where broadband is prohibitively priced or non-existent.  

The Internet censorship watchdog Open Net Initiative reports that the Middle East has one of the highest and most stringent degrees of Internet filtering and site blocking in the world. According to their regional overview, "Internet censorship in the Middle East and North Africa is multilayered, relying on a number of complementary strategies in addition to technical filtering; arrest, intimidation, and a variety of legal measures are used to regulate the posting and viewing of Internet content." Exceptions to this are Palestine, Israel, Egypt, Iraq, and Algiers.

While there is little evidence of filtering, there are reports of monitoring, particularly of Websites and the local blogospheres. Even without filtering, the low levels of Internet access throughout the region means that the Internet does not really present a significant threat to non-democratic regimes, and, for now at least, Internet expansion mainly serves limited sectors in society.  

According to Sam Bahour, an IT analyst based in Palestine, "as Arabic content and penetration increase, freedom of access to the Net will decrease.  These are repressive regimes and closed economies (except for foreigners and those of the ruling families) -- they will regulate the Internet, in a polished way, but regulate nonetheless." Blogs, for example, have had little impact, in spite of the self-importance expressed by some Middle East bloggers. (Iran is an exception to this, which is why the authorities there actively block the more popular and subversive blogs).

Social network services like Facebook (Nasdaq: FB) and MySpace provide a wealth of information on political dissidents and activists for security services in many developing countries (and most likely Western ones as well). Web 2.0 does not serve liberalization in these countries, but rather as a noose with which those providing independent content can hang themselves.  

From an economic perspective, the Internet was touted to level the playing field in developing economies and help break up government monopolies, particularly in areas like telecommunications. To date, this has not happened. Technologies like VOIP (voice over IP), often described as disruptive, are either blocked at the ISP level, or patently illegal in countries like Qatar, the UAE, Kenya, and Mexico. The threat to existing monopolies and oligopolies -- government or otherwise -- is seen as too great, and VOIP is often taken as a threat to national security.

New technologies like WiMax are being rolled out in some developing countries with test implementations in Asia, Africa, and Israel. WiMax has the potential for opening up some of these services, particularly across borders, giving cellular providers a run for their money. Only time can tell whether WiMax will have a significant impact in terms of Net connectivity in rural areas, or whether it will be absorbed and coopted by cellular providers.  

Yet the success of WiMax is also dependent on infrastructure issues. Barring the development of infrastructures, such as electricity, the success of WiMax in developing countries is likely to be limited, unless advances are made regarding alternative power supplies (solar energy, battery technology, low-cost handsets, etc.) as well as regulation and policy.

Paradoxically, it is the simple Internet technologies, like email, mailing lists, and Websites, that will continue to have an impact. The Internet has been very useful in the hands of Palestinian users and small businesses attempting to continue their daily lives under Israeli occupation. Video conferencing and collaboration tools allow businesses and individuals to continue working in spite of a bleak reality. These also provide individuals with greater reach than they had in the past, and they help connect diasporas with home countries.  

Summing up, it is clear that many of the predictions regarding Internet use have not played out at all, and are not likely to do so in the near future, if at all. Yet there is caveat here: We often tend to expect too much, too soon from technologies, particularly the Internet, and often ignore the fact that technological diffusion, adoption, and use are highly dependent on the unique political arrangements, political culture, and economic structure of a given society.

— Michael Dahan, Professor, Sapir Academic College in Israel  
The ThinkerNet does not reflect the views of TechWeb. The ThinkerNet is an informal means of communication to members and visitors of the Internet Evolution site. Individual authors are chosen by Internet Evolution to blog. Neither Internet Evolution nor TechWeb assume responsibility for comments, claims, or opinions made by authors and ThinkerNet bloggers. They are no substitute for your own research and should not be relied upon for trading or any other purpose.

a moderated blogosphere of internet experts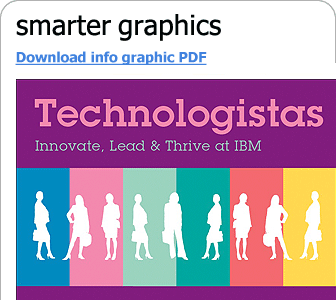 an IBM information resource


an IBM information resource

Expert Integrated Systems: Changing the Experience & Economics of IT

In this e-book, we take an in-depth look at these expert integrated systems -- what they are, how they work, and how they have the potential to help CIOs achieve dramatic savings while restoring IT's role as business innovator.
READ THIS eBOOK


your weekly update of news, analysis, and
opinion from Internet Evolution - FREE!
REGISTER HERE



Wanted! Site Moderators

Internet Evolution is looking for a handful of readers to help moderate the message boards on our site – as well as engaging in high-IQ conversation with the industry mavens on our thinkerNet blogosphere. The job comes with various perks, bags of kudos, and GIANT bragging rights. Interested?

Please email: moderators@internetevolution.com