The world mourned the passing of Nelson Mandela. To signal our sorrow, we turned to social media (especially Twitter) to share Mandela's most memorable quotes, our personal memories, or his impact on our lives. One photographer found a special way to transform those messages into a tribute to Mandela -- a tribute now being shared via the medium used to create it.
Microsoft and Sony are also looking at transformation. Take a look at how they want to advance wearable computing, moving beyond watches and glasses into other items of apparel or haberdashery. And Amazon's not the only one with drones on its mind. Hopefully, the retailer will have better success than the four men who allegedly used a helicopter drone to try to make one delivery recently.
IT pro James Howells also believes in future technologies, including Bitcoin. He even programmed a laptop to mine for the digital currency. But some old-fashioned bad luck interfered with his newfound millions, as you'll find out.
To discover the endings of these stories, simply click on the image below to start our slideshow. Don't forget to share your thoughts about this week's news, and let us know what other stories you'd have included in the Whitelist.
The ThinkerNet does not reflect the views of TechWeb. The ThinkerNet is an informal means of communication to members and visitors of the Internet Evolution site. Individual authors are chosen by Internet Evolution to blog. Neither Internet Evolution nor TechWeb assume responsibility for comments, claims, or opinions made by authors and ThinkerNet bloggers. They are no substitute for your own research and should not be relied upon for trading or any other purpose.

previous posts from Editor's Blog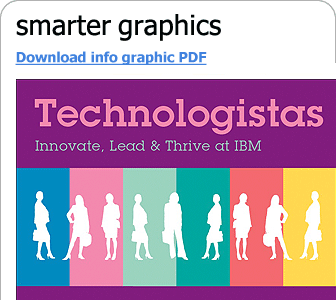 an IBM information resource


an IBM information resource

Expert Integrated Systems: Changing the Experience & Economics of IT

In this e-book, we take an in-depth look at these expert integrated systems -- what they are, how they work, and how they have the potential to help CIOs achieve dramatic savings while restoring IT's role as business innovator.
READ THIS eBOOK


your weekly update of news, analysis, and
opinion from Internet Evolution - FREE!
REGISTER HERE



Wanted! Site Moderators

Internet Evolution is looking for a handful of readers to help moderate the message boards on our site – as well as engaging in high-IQ conversation with the industry mavens on our thinkerNet blogosphere. The job comes with various perks, bags of kudos, and GIANT bragging rights. Interested?

Please email: moderators@internetevolution.com