Facebook posted a satirical rebuttal to a Princeton University study that claimed the social network will lose 80 percent of its users by 2017. Facebook researchers used a similar methodology to prove Princeton will have only half its current enrollment by 2018, and no students at all by 2021.
The Princeton University study about Facebook looked at Google Trends queries for "Facebook" over time, compared those figures with similar statistics for MySpace, and concluded that Facebook had already begun a decline.
Facebook fired back on Thursday: "In keeping with the scientific principle 'correlation equals causation,' our research unequivocally demonstrated that Princeton may be in danger of disappearing entirely." Researchers Mike Develin, Lada Adamic, and Sean Taylor looked at trends for likes on Princeton's Facebook page, Google Scholar queries, and Google Trends statistics to predict Princeton's demise.
This trend suggests that Princeton will have only half its current enrollment by 2018, and by 2021 it will have no students at all, agreeing with the previous graph of scholarly scholarliness. Based on our robust scientific analysis, future generations will only be able to imagine this now-rubble institution that once walked this earth.

While we are concerned for Princeton University, we are even more concerned about the fate of the planet -- Google Trends for "air" have also been declining steadily, and our projections show that by the year 2060 there will be no air left.
The post concludes:
Although this research has not yet been peer-reviewed, every Like for this post counts as a peer review. Start reviewing!

P.S. We don't really think Princeton or the world's air supply is going anywhere soon. We love Princeton (and air). As data scientists, we wanted to give a fun reminder that not all research is created equal -- and some methods of analysis lead to pretty crazy conclusions.
TechCrunch's Josh Constine called the Princeton study "flawed throughout." Comparison with MySpace is problematic, because MySpace was killed by Facebook, Constine says, adding:
But the critical error in the non-peer-reviewed study is stating that since the volume of searches for "Facebook" began declining in 2012, it must mean there's an ongoing decline in Facebook usage.

Yeah, no. Back in Facebook's web heyday around 2007, many people did surf to the social network by searching for "Facebook" or "Facebook login." But then this thing called mobile came along and people started getting to Facebook by opening an app, not searching for a website. So searches for "Facebook" declining doesn't prove much considering over half of Facebook's traffic now comes from mobile. Since 2012 Facebook has kept growing to its current 1.19 billion users, and it has never had an overall decline in user count.
I wouldn't dismiss the Princeton research. But I wouldn't accept it blindly, either. It's an intriguing hypothesis and nothing more -- for now. Ask me about it again in a year.
Related posts:
80% of Users to Get Sick of Facebook by 2017, Research Says
The ThinkerNet does not reflect the views of TechWeb. The ThinkerNet is an informal means of communication to members and visitors of the Internet Evolution site. Individual authors are chosen by Internet Evolution to blog. Neither Internet Evolution nor TechWeb assume responsibility for comments, claims, or opinions made by authors and ThinkerNet bloggers. They are no substitute for your own research and should not be relied upon for trading or any other purpose.

previous posts from Editor's Blog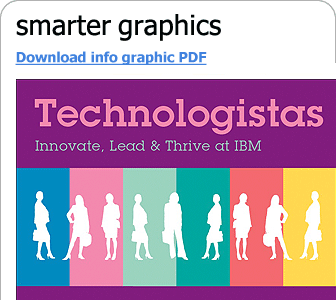 an IBM information resource


an IBM information resource

Acquire, Grow & Retain Customers: The Business Imperative for Big Data & Analytics

Find out how to use big data and analytics to change how your business interacts with customers by incorporating all sources of data to help forge long-term relationships and realize value. A holistic view of the customer, made possible by big data and analytics, ensures unique experiences and personalized communications.
READ THIS eBOOK


your weekly update of news, analysis, and
opinion from Internet Evolution - FREE!
REGISTER HERE



Wanted! Site Moderators

Internet Evolution is looking for a handful of readers to help moderate the message boards on our site – as well as engaging in high-IQ conversation with the industry mavens on our thinkerNet blogosphere. The job comes with various perks, bags of kudos, and GIANT bragging rights. Interested?

Please email: moderators@internetevolution.com