Welcome to this week's edition of IE Whitelist, where we use the Internet's favorite symbol -- the emoticon -- to share our feelings about technology news of the week.
This one was easy to figure out: October is Cyber Security Awareness month -- and the National Security Agency (NSA) could star in a "what not to do" episode (or five). The government is not alone in its insecurity. A new study came out about credit card fraud and you probably won't be surprised at the results.
There's more uplifting news. One small business no longer has to go broke fighting a Goliath over its logo. Some TV viewers can swap out Twitter for their remotes. And Fox News found a way to earn a thumbs up from both sides of the political aisle. Still need a smile? Check out domain names for purveyors of legal marijuana or Grumpy Cat's newest foe, Snoopybabe of China.
Click on the first image to start the slideshow. Agree or disagree with our responses? Let us know or add your candidates for the good, bad, and funny news items of the week in the comment section below.
The ThinkerNet does not reflect the views of TechWeb. The ThinkerNet is an informal means of communication to members and visitors of the Internet Evolution site. Individual authors are chosen by Internet Evolution to blog. Neither Internet Evolution nor TechWeb assume responsibility for comments, claims, or opinions made by authors and ThinkerNet bloggers. They are no substitute for your own research and should not be relied upon for trading or any other purpose.

previous posts from Editor's Blog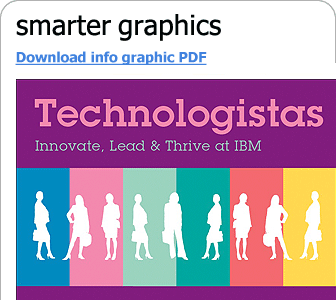 an IBM information resource


an IBM information resource

Acquire, Grow & Retain Customers: The Business Imperative for Big Data & Analytics

Find out how to use big data and analytics to change how your business interacts with customers by incorporating all sources of data to help forge long-term relationships and realize value. A holistic view of the customer, made possible by big data and analytics, ensures unique experiences and personalized communications.
READ THIS eBOOK


your weekly update of news, analysis, and
opinion from Internet Evolution - FREE!
REGISTER HERE



Wanted! Site Moderators

Internet Evolution is looking for a handful of readers to help moderate the message boards on our site – as well as engaging in high-IQ conversation with the industry mavens on our thinkerNet blogosphere. The job comes with various perks, bags of kudos, and GIANT bragging rights. Interested?

Please email: moderators@internetevolution.com