Twitter filed its long-awaited IPO on Thursday. The document reveals the company is fast-growing, with widening losses, and strong in mobile and internationally. Here's everything you need to know about the IPO. In the spirit of Twitter, we'll keep this short:
The basics:
The IPO seeks to raise up to $1 billion.


The company will sell shares under the name TWTR.


Revenue increased to $316.9 million in 2012 from $106 million in 2011. In the first six months of 2013, Twitter made $253 million, more than double performance for the first six months of 2012.


Twitter had 218.3 million users per month on average for the three-month period ending in June, up from 85 million the same quarter last year.


Underwriters are led by Goldman Sachs, and the IPO will be November at the earliest.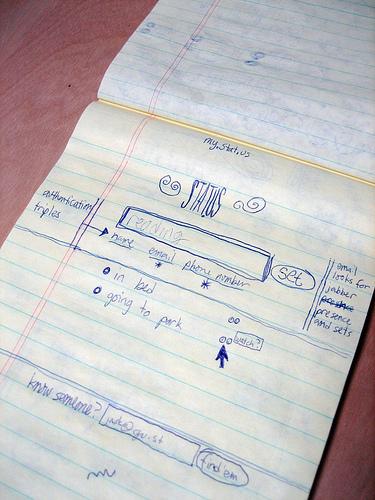 Losses are widening:
The company lost $69 million in the first six months of this year, up from $49 million in the first half 2011. But they're growing fast, so that's not necessarily a cause for worry.
It's strong on mobile:
In its S-1, Twitter called mobile the "primary driver of our business," with 75 percent of users accessing from mobile. Mobile accounts for more than 65 percent of ad revenue.
A year earlier, mobile accounted for 66 percent of Twitter users.
But mobile is also Twitter's biggest threat, specifically from Asian services, such as Sina Weibo in China, LINE in Japan, and Kakao in South Korea, Twitter said in its S-1.
Twitter's strong mobile performance contrasts with Facebook, which admitted to being weak in mobile on its S-1. But Facebook has since gained ground.
International revenue is booming:
Twitter earned more outside the US in the first half of 2013 than it did in 2012 -- $62.8 million compared with $53 million. It sells its "Promoted Products" services in more than 20 countries. International revenue grew from 17 percent of total income in 2012 to 25 percent in the first half of 2013.
Twitter is the anti-Facebook:
The two companies constantly dig at each other, writes PandoDaily. Facebook's Carolyn Everson "displays her silly AIM screen name from the 90s to demonstrate the importance of Facebook real names -- representing real people -- over Twitter's handles. [Twitter chief revenue officer Adam] Bain points out that, unlike a certain other social network, brands on Twitter won't encounter any 'filtering algorhithms' between themselves and their followers." And there's more. Facebook and Twitter are very different companies.
Twitter has "less risk than Facebook but it's a narrower opportunity," Internet Fund portfolio manager Ryan Jacob told Forbes. Twitter's position will be hard for anyone, even Facebook, to usurp, while Facebook may prove to be easily beaten. But Twitter might have a tough time producing revenues near Facebook, because ad opportunities look more limited.
It was a good day for Tweeter Home:
Tweeter Home Entertainment Group was a specialty consumer electronics company that went bankrupt in 2007. Investors apparently confused Tweeter for Twitter on Friday. Tweeter saw its most active day of trading in more than six years, trading more than 11.7 million shares by midday Friday. (Tweeter Home sometimes goes days without even trading a thousand shares.) Tweeter Home closed Thursday at less than a penny a share, and hit a high Friday of 15 cents a share before declining to 5 cents -- a 669 percent increase.
Related posts:
How to Be a Twitter Ace
— Mitch Wagner




, Editor in Chief, Internet Evolution