This week, a federal judge allowed a Gmail privacy lawsuit to proceed against Google. A victory for Google's opponents could badly damage Internet security and make email more painful for everybody.
US District Judge Lucy H. Koh ruled Thursday that Google's Gmail terms of service are unclear in its description of how it scans Gmail to deliver advertisements. The judge allowed a class-action lawsuit against Google to proceed.
Google had filed a motion to dismiss the suit, which is being heard in US District Court for the Northern District of California.
The lawsuit claims Google has intercepted and read email while in transit to deliver advertisements and create user profiles and models since 2008. The plaintiffs alleged Google violated federal and state wiretapping laws.
This is a decision that goes beyond privacy and has potentially disastrous implications for every Internet user.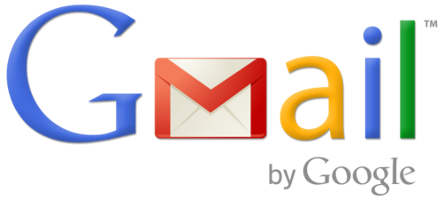 Of course, privacy advocates will applaud a decision against Google. They hate the way Google monitors user activity to deliver ads. Google's robots are reading every word of every email message that passes through its systems, building profiles of users, and marketing products and services to them.
But if that kind of scanning is banned, the Internet becomes a lot less secure. Because Google -- and all other email providers -- need to scan the contents of email for spam-filtering and to block malware.
In other words: If the court rules against Google, you'll be getting a lot more email from relatives of long-lost Nigerian princes.
The lawsuit notes that Google scans emails from non-Gmail users when those people send email to Google users. At first, that might seem outrageous and wrong of Google. How dare Google scan the emails of people who never even signed up for Google accounts!
The judge seemed to find Google's behavior outrageous: "Google has cited no case that stands for the proposition that users who send emails impliedly consent to interceptions and use of their communications by third parties other than the intended recipient of the email."
But let's take computers out of the picture. Imagine you hire a flesh-and-blood person to open and read your mail. Celebrities and businesspeople do that all the time; the mail-readers are called "administrative assistants." They used to be called "secretaries."
When you send an email or letter to someone else, you are giving that other person a right to give it to someone else to read. Even if that someone else is a Google robot.
Gmail and other services deliver useful services by scanning email. In addition to virus and spam protection, Gmail offers a "Priority Inbox" feature that highlights messages Gmail thinks the recipient will find to be important. And mail clients have performed automated keyword filtering, scanning the contents of email, for at least 20 years.
Google said in a statement: "Automated scanning lets us provide Gmail users with security and spam protection, as well as great features like Priority Inbox."
If this lawsuit against Google stands, the Internet will be a poorer place for all of us.
This isn't the only time Google and anti-wiretapping laws have been linked this week. Google asked a federal appeals court to reconsider a Sept. 10 ruling that found it potentially liable for wiretapping when it secretly intercepted signals from open WiFi routers. As with the Gmail lawsuit, the WiFi ruling could have broad and terrible implications. Google said the decision could create "confusion" about which over-the-air signals are protected by the Wiretap Act, including broadcast TV.
Related posts:
Google Glass Sparks Rise of Neo-Luddism
— Mitch Wagner




, Editor in Chief, Internet Evolution