Seeing Twitter announce its IPO is like watching your childhood best friend become a Hollywood movie star. You're happy for your friend -- and even proud of the association. But you wish you didn't have to go through a personal assistant just to say hello.
Twitter announced its IPO with a tweet Thursday.
It filed confidentially under the 2012 JOBS Act to help emerging corporations with less than $1 billion in revenue, according to The New York Times. The public offering will probably be at the end of the year or in early 2014. The company is on target to make $650 million, and has nearly 300 million users. Its value is more than $10 billion, according to The Verge.
I was an early adopter of Twitter, where I'm @mitchwagner. I signed on around the time the service hit it big in the geek community at the 2007 South by Southwest Conference (my one and only SXSW).
I remember sitting in the back seat of a taxi in Houston with a friend who had recruited me to Twitter. He had a big MacBook Pro open on his lap, connected to the Internet with a 3G card, searching Twitter for where the happening parties were. I don't remember any of the parties. But I remember the excitement of being connected.
Twitter was a tight little community then. I followed and was followed by many people by the standards of that time -- more than 100! I signed on three times a day and read every tweet by every one of the people I followed.
Twitter was fun then. But it was also obviously becoming a serious tool. I followed the progress of the San Diego wildfires on Twitter as they came within miles of my home. There is nothing more serious than being threatened by a wildfire.
But then Twitter began to change. It got to be too important for the likes of me. First Ashton Kutcher signed up, topping 1 million followers before flaming out. Other celebrities followed.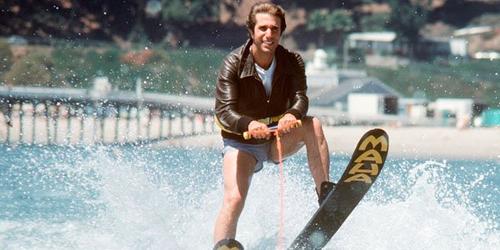 The turning point was when CEO Dick Costolo started touting how many Twitter users don't tweet. They just consume. Twitter was becoming an environment where only a few people get to speak. These are the ones who are already famous -- celebrities, politicians, and so forth.
The rest of us? We're the audience. It's our job to amplify what the important people have to say. In the words of Will Rogers, we're there to sit on the curb and clap when they go by.
Funny thing: Even Ashton Kutcher feels the same way.
Now there's an IPO, vaulting Twitter further into the stratosphere.
I'm not leaving Twitter. How can I? Twitter has become the public square of the Internet. If you want to know what's going on in the world, you have to read Twitter. If you want your voice to be heard, you have to speak there.
I'll remain an active presence on Twitter. But although Twitter was once my online home-away-from home, it is no longer. It hasn't been for a while.
My online home is here, of course, on Internet Evolution. I love to connect with my real-life friends on Facebook, and share the delightful depravity of Tumblr.
But my online home-away-from-home is the service everybody ridicules: Google+. I know that the important and famous people who are at home on Twitter think Google+ is a ghost town that nobody uses. But they're wrong. Google+ has an active, vibrant community, and…
Wait. What am I saying?
You know what, important and famous people? You're absolutely right. Google+ is for losers. Just stay away. Keep on tweeting and leave the rest of us alone.
As for Twitter, its most successful days are ahead. But its best days are behind it.
Related posts:
Twitter Fights For Your Rights, Says EFF
— Mitch Wagner




, Editor in Chief, Internet Evolution