The US government is engaged in a systematic, multi-year effort to break the Internet and undermine American competitiveness in the technology industry.
That's certainly not the intent. The intent is to protect America against terrorists. But the effect has been to deal severe blows to the Internet and American business.
In the latest revelations of the NSA's massive surveillance of the Internet, The New York Times and The Guardian report on how the NSA is engaging in a "secret war on encryption, using supercomputers, court orders, and behind-the-scenes persuasion and coercion to "undermine the major tools protecting the privacy of everyday communcations."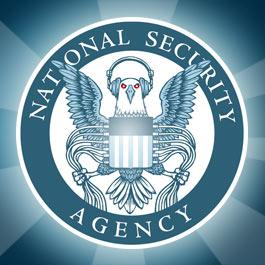 The agency's efforts enable it to break encryption and peek into global commerce, banking systems, sensitive data such as trade secrets and medical records, email, web searches, Internet chats, and phone calls.
The NSA is keeping its success breaking encryption "among its most closely guarded secrets, restricted to those cleared for a highly crassified program code-named Bullrun," The NY Times reports.
Of course, there are legal protections in place. But they are insufficient. Says The NY Times:
The agency's success in defeating many of the privacy protections offered by encryption does not change the rules that prohibit the deliberate targeting of Americans' e-mails or phone calls without a warrant. But it shows that the agency, which was sharply rebuked by a federal judge in 2011 for violating the rules and misleading the Foreign Intelligence Surveillance Court, cannot necessarily be restrained by privacy technology. N.S.A. rules permit the agency to store any encrypted communication, domestic or foreign, for as long as the agency is trying to decrypt it or analyze its technical features.
The danger here is unintended consequences. Even assuming the NSA as a whole is trustworthy (an assumption I'm not prepared to make -- but let's posit it as true for the sake of discussion) rogue elements within the NSA could subvert the NSA's backdoors for political or criminal benefit. Also, any exploit put in place by good guys can be exploited by bad guys -- North Korea, al Qaeda, and elements of the Chinese government, as well as the normal variety of criminals and evildoers. And the availability of backdoors makes American technology seem less trustworthy.
Consider this revelation from The NY Times:
In one case, after the government learned that a foreign intelligence target had ordered new computer hardware, the American manufacturer agreed to insert a back door into the product before it was shipped, someone familiar with the request told The Times.
Knowing that, why would any international company buy American hardware, knowing that the NSA has undermined its security? Indeed, why would any American company do so?
In trying to protect America, the NSA has made us less safe.
Further reading:
Related posts:
— Mitch Wagner




, Editor in Chief, Internet Evolution