With the acquisition of one of America's flagship newspapers, Jeff Bezos is poised to reinvent the news business the way he previously reinvented retail. Journalism needs to transform from lecturing readers to building community and relationships.
Amazon.com founder and chief executive Jeff Bezos is buying The Washington Post, ending four generations of the Graham family owning one of America's leading news outlets, according to a report on the Post website.
Bezos will pay $250 million in cash for The Post and affiliated publications to The Washington Post Co., which owns the newspaper and other businesses, the Post reported. Amazon will have no role in the purchase; Bezos is buying the paper himself and will be its sole owner when the sale is completed, probably within 60 days. The Post Co. will change its name -- the new name hasn't been decided -- and will stay in business as a publicly traded company without the newspaper. It will publish Slate, TheRoot.com, and Foreign Policy, says The Verge.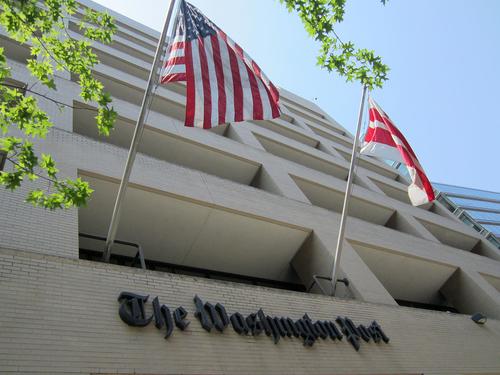 Post publisher Katharine Weymouth, Graham's niece and the fourth generation of her family involved in the newspaper, will stay on as chief executive of the Bezos-owned Post.
Journalism professor and prominent blogger Jeff Jarvis said a reporter asked him if the purchase is an "act of philanthropy." He responded:
Probably yes, but I hope it is much more than that. I am glad Bezos is using his wealth to save a great and necessary American institution. But I hope and pray the real value he brings is his entrepreneurship, his innovation, his experience, and his fresh perspective, enabling him to reimagine news as an enterprise.
Bezos knows how to sell content that's not just commodity content, Jarvis said. But more than that, he can build relationships.
This is wishful thinking on my part, as I have been arguing that we in journalism need to stop thinking of ourselves as manufacturers of a mass commodity called content and start understanding that we are in a service business whose real outcome is informed individuals and communities. Thus we must be in the relationship business.
Newspapers need to gather "small data" about individual users, such as where they live, work, and what their key interests are, to serve people with greater relevance and value, Jarvis said. "I hope that skill -- building profiles and using them to improve relevance -- is the first that Bezos brings to the Post."
But Jarvis fears Bezos's secrecy. Amazon is not a transparent organization, and a news-gathering organization needs to be that.
Bezos previously invested in Henry Blodget's Business Insider, Jarvis notes. While the Post strives to get things right, Business Insider would rather get the news first. "I'm glad Bezos has an interest in both models; I think each can learn from the other," Jarvis said.
A memo from Bezos to the Post staff praises the newspaper's meticulousness:
The values of The Post do not need changing. The paper's duty will remain to its readers and not to the private interests of its owners. We will continue to follow the truth wherever it leads, and we'll work hard not to make mistakes. When we do, we will own up to them quickly and completely.
What do you think? Does the news business have a future, or has Jeff Bezos just purchased property as useless as, well, last week's newspaper? Let us know.
Related posts:
ó Mitch Wagner




, Editor in Chief, Internet Evolution