Newark Mayor Cory Booker delivered a stirring message about the transformational power of love on Tuesday, and how it can be tapped by social media. He mixed that message with a pitch for his startup service, #Waywire.
A less charismatic speaker might have made the linkage seem cheap, but Booker made it work.
"We are the collective result of a massive conspiracy of love," Booker told attendees at the Ad Age Digital Conference in New York this week. Past examples include the Underground Railroad and the storming of the beaches of Normandy. That energy is still available to be tapped, and social media can help tap it, Booker said.
That message seemed particularly appropriate the morning after the horrific Boston Marathon bombing, which brought with it an outpouring of love and support for Boston. This meme popped up in my Facebook feed several times: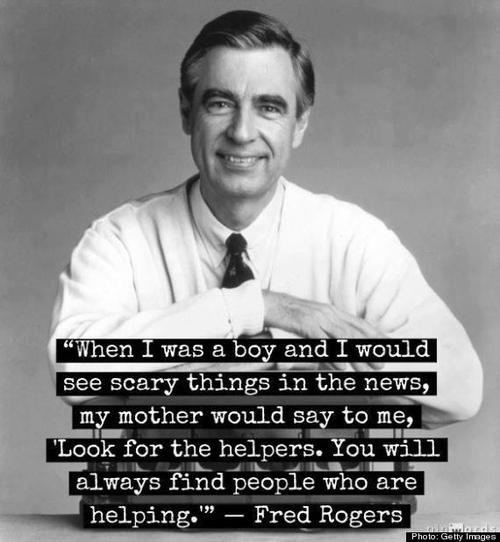 Social media have been a part of a transformation of the City of Newark from a butt of jokes to a community experiencing economic growth, Booker told the Ad Age conference. Newark has a population of 300,000 in a state with 9 million people, and yet, Newark has a third of the economic growth in the state. The city population is growing for the first time in 60 years.
Social media can be a big part of the cure for government that has become unresponsive to the needs of its citizens, Booker said. He quoted California Lt. Governor Gavin Newsom, who uses the phrase "vending machine government." Citizens pay for government services, and get prepackaged offerings in return. "If you don't like what you get, you shake the vending machine," Booker said.
When people lean back and disengage, government becomes unresponsive. But social media provide the tools for citizens to collaborate with government.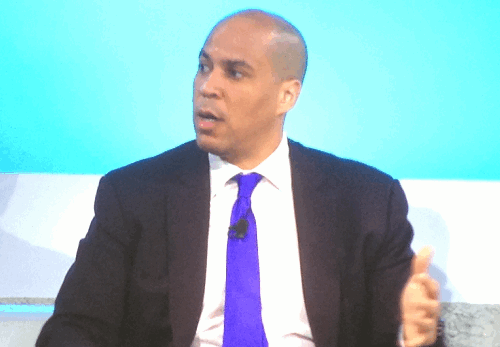 "We have all these tools pulling government away from citizens," Booker said. These include special interest groups and moneyed corporate lobbies. "But social media brings us closer."
Twitter helped Newark rebuild its reputation. The city had been a butt of jokes for years. When Conan O'Brien made a joke at Newark's expense, Booker replied with an online video that said O'Brien was now on the no-fly list at Newark Airport. The TSA got into the act, issuing a statement that Booker didn't have that power. Then-Secretary of State Hillary Clinton followed up with a plea for Booker and O'Brien to just get along.
And it's not just a matter of public relations; social media have helped improve Newark in concrete ways -- Newark's government is more effective. For example, its inspectors are vastly more efficient at finding violations when citizens can use social media to point up problems, Booker said.
Video can be an even more powerful tool for getting a message out than microblogging services such as Twitter, Booker said.
And that led to discussion of Booker's startup, #waywire. The beta video service, updated this week to focus on video curation, is a place where people can collect and share online video. Ad Age editor Abbey Klaasen, who shared the stage with Booker and #waywire CEO and co-founder Nathan Richardson, described #waywire as "Pinterest for video."
It's difficult and expensive to create good video, Booker said. But collecting the video that's already available on the Internet can be just as effective for getting messages across.
To make the point about the power of online video and social media, Booker compared Martin Luther King to the Arab Spring. King had trouble getting his message out at first, because he had to convince network TV to broadcast events in the American South. A half-century later, the Arab Spring didn't need TV networks; the people could use social tools to get the word out for themselves.
Ad Age has more about Booker's appearance: "Yes, Cory Booker Really Does Write His Own Tweets."
Related posts:
— Mitch Wagner




, Editor in Chief, Internet Evolution