Are you rethinking your telecommuting policy? Last week, Yahoo CEO Marissa Mayer issued an edict: No more telecommuting. Fly back to the office, little birds.
My colleague Alison Diana said the decision "could be Mayer's Waterloo." She quotes from an internal memo by Yahoo HR:
To become the absolute best place to work, communication and collaboration will be important, so we need to be working side-by-side. That is why it is critical that we are all present in our offices. Some of the best decisions and insights come from hallway and cafeteria discussions, meeting new people, and impromptu team meetings. Speed and quality are often sacrificed when we work from home. We need to be one Yahoo!, and that starts with physically being together.
There are two schools of thought on this decision:
It's a fiasco. Removing the option to telecommute will drive away Yahoo's best people and leave only poor performers behind. Here in the 21st century, collaboration is just as easy with people workiing remotely as it is with people working physically side by side -- particularly with tools for cloud and social business. And it's especially shameful for the CEO of an Internet company to be making this kind of edict.
It's a good decision. Yahoo's culture is horrendously broken, and a kick in the pants is needed to fix it. Mayer's decision is just that kick.
We want to know what you think. And we want to know what you think of telecommuting in your organization. Take our poll and let us know. How does your organization treat telecommuting? Is it permitted? Forbidden? Permitted only in special cases? Let us know in the comments here or under that poll.
Related posts:
— Mitch Wagner




, Editor in Chief, Internet Evolution
The ThinkerNet does not reflect the views of TechWeb. The ThinkerNet is an informal means of communication to members and visitors of the Internet Evolution site. Individual authors are chosen by Internet Evolution to blog. Neither Internet Evolution nor TechWeb assume responsibility for comments, claims, or opinions made by authors and ThinkerNet bloggers. They are no substitute for your own research and should not be relied upon for trading or any other purpose.

previous posts from Editor's Blog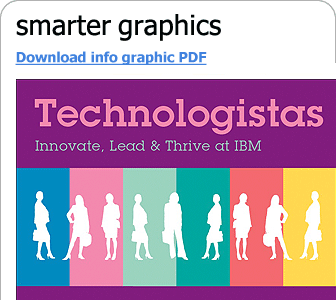 an IBM information resource


an IBM information resource

Expert Integrated Systems: Changing the Experience & Economics of IT

In this e-book, we take an in-depth look at these expert integrated systems -- what they are, how they work, and how they have the potential to help CIOs achieve dramatic savings while restoring IT's role as business innovator.
READ THIS eBOOK


your weekly update of news, analysis, and
opinion from Internet Evolution - FREE!
REGISTER HERE



Wanted! Site Moderators

Internet Evolution is looking for a handful of readers to help moderate the message boards on our site – as well as engaging in high-IQ conversation with the industry mavens on our thinkerNet blogosphere. The job comes with various perks, bags of kudos, and GIANT bragging rights. Interested?

Please email: moderators@internetevolution.com