Every business -- except one -- strives to make things easier for users. The car industry gave us power windows because turning a crank is too much work. Starbucks puts a store on every corner to protect us from the overwhelming exertion of walking a full block to get to the next Starbucks.
And yet Internet publishing is moving in the opposite direction. We're living in a golden age of article-length journalism; you can find great articles every day on Longreads, in The New York Times, and elsewhere. But publishers, whose business is to connect those articles with readers, instead seem driven to make the user experience worse.
Readers are subjected to pop-ups and pop-unders and slide-over ads. Publishers nag you to sign up for a newsletter, fill out a customer satisfaction survey (ha!), register for the site, or download a mobile app. They want you to tweet, like, and pin. Meanwhile, all you want to do is read the article in peace.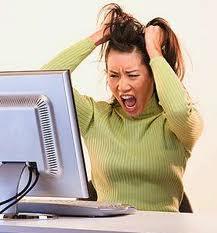 The problem has gotten so bad that a niche industry has evolved to fix websites that the publishers themselves broke on purpose. These services include Pocket, Instapaper, and Readability, which let users bookmark articles for later reading and also format those articles to make them readable.
Developers also provide ad-blocking software to clear away the clutter.
Imagine if Starbucks intentionally sold you coffee in leaky cups. Imagine if the barista stuck a pin in the bottom. And then there'd be guys standing immediately outside the Starbucks front door who'd sell you a little piece of Scotch tape for a quarter.
And then imagine Starbucks sued Google for putting Starbucks locations on Google Maps. Because that's what publishers are doing when they sue Google for linking to articles from Google News. Google sends tens of thousands of readers to an article with a single well-placed link. That cannot be permitted!
The reason for this insanity is that most Internet publishers have a crazy business model. They actually aren't intentionally trying to drive you away, even though it often looks as if they are. But the business model depends on your being interrupted many times to serve an ad. Every interruption is at least one ad, and each ad is a couple of cents in the publisher's coffers. And it takes a lot of cents to make payroll.
The publishing business model depends on the maximum number of readers being interrupted the maximum number of times. If you're annoyed, but not annoyed enough to go away, then the publisher's job is done.
(By the way, this is not the business model of Internet Evolution's parent company, UBM DeusM, which is why our talented team of developers and designers are free to actually make our sites pleasant and usable.)
I don't know how to solve this problem, but I know where to look for a solution: Turn to the past.
Newspapers, magazines, TV, and radio are also ad-supported. And those ads are often annoying. They were particularly annoying during the golden age of old media, after TV went mainstream but before the VCR.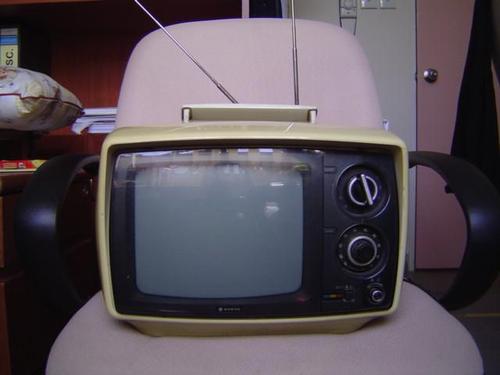 But those ads have boundaries. In print media, the ads are on one part of the page, the articles on another. In broadcast, you have blocks of programming alternating with blocks of advertising.
The other thing these old-time ads have going for them is that some were compelling. Not all or even most, but a few managed to rise to the level of pop culture. People sought them out and talked about them. When was the last time you enjoyed an Internet ad? Have you ever?
So that's the solution to the problem of Internet publishing: Put boundaries between the ads and content, and make the ads themselves enjoyable. Or at least useful.
And now if you'll excuse me I'm going to try to get back to the Huffington Post article I was trying to read before I got kicked out by an ad.
Related posts:
— Mitch Wagner




, Editor in Chief, Internet Evolution