I'm naturally disorganized and easily distracted. I overcompensate by obsessing about productivity. I'm always on the lookout for great tools for getting work done.
As 2012 drew to a close, I set out to make an inventory of all the major digital tools I use regularly. I also solicited my fellow editors, Kim Davis and Alison Diana, for their contributions.
If you're a productivity nut like me, you'll have a great time with this article. I set out to write the kind of article I love to read, jammed with links to potentially useful apps.
We've got a lot of tools to cover here, so fasten your seatbelts and put your tray tables in their upright and locked position. We're going to move fast.
My single most useful application is Evernote (Freemium, $5 per month), the popular Internet notebook with client software that runs on just about everything -- Mac, Windows, Web, Android, iOS, BlackBerry, and so on. You run Evernote on multiple devices and sync it all up using the cloud.
I've used Evernote irregularly since the very first version was in beta in 2008, but 2012 is the year Evernote took over my life. Here are some of the ways I use Evernote:
Note-taking. I type meeting and interview notes into Evernote.

Organizing documents. I use Evernote to collect Word, PowerPoint, and image files. Everything saved to Evernote gets a unique tag to identify the project it's associated with. For example, when working on our recent mobility infographic, I used the tag "#Mobility Infographic Q4." I use a # at the beginning of a tag to indicate that it's a project that's still in progress; when the project is done, I delete the #.

Saving receipts and business cards. I snap Web receipts using Evernote's extension for Chrome, and I photograph hardcopy receipts and business cards with my iPhone camera. Evernote recognizes writing in text included in photos, so if you upload an image of a receipt containing the word "Marriott," you'll find that receipt when you search Evernote for that word.

Archiving interesting articles and videos I've found on the Web for future reference.
Here's what I don't use it for:
Creating business documents. Word and PowerPoint are still best for that. Although I will sometimes start writing those documents in Evernote, then switch to another app when I'm well along.

Writing blog posts. I use Byword ($9.99) for that; it's a text editor designed specifically for writing for the Web. It's lacking most of the features available in word processors like Microsoft Word and programmers' text editors like BBEdit. But those features are distractions when you're writing for the Web, which is most of the writing I do. Byword uses a simplified HTML called Markdown. To convert to HTML that conforms with our corporate style rules, I use TextSoap ($39.99).

Creative writing. I've published a couple of short stories and am writing three novels. For those, I use Scrivener ($45), a word processor optimized for book-length writing.
Until recently, I used Evernote to manage my task lists, using tags as a workaround for Evernote's missing support for due dates. But a few days ago, I switched to Wunderlist for task management. I like it so far; we'll see if it makes the list next year.
My colleague Kim Davis loves a Web app called Protopage. I'll let him tell you about it:
Protopage is a tool I use every day, for work and leisure. I'd be lost without it; fortunately, the site is very rarely down.

Is it a virtual desktop? A news reader? An electronic notebook? It's all those things and more, depending on how you customize. You can use it as a super-aggregator, laying out RSS feeds, bookmarks, and full Web pages, all in the same view. You can add sticky notes (rich text or simple), to-do lists, or calendars. You can use tabs to keep projects or subjects separate. It's endlessly flexible.

For example, for a work-related tab, I can lay out relevant RSS feeds, bookmarks, task lists, and my own notes, all in the same view. Accessible from any device, anywhere (password protected, of course), once I'm on my Protopage I'm all set to work. The service is supported by unobtrusive banner ads (you can remove them for $2.49 per month); no pop-ups, no floating ads, and I've never caught them farming out my data to marketers. Too good to be true, but after using it for a couple of years, I'm happy.
Now let's move on to some fitness and lifestyle apps.

Page 1 of 4 Next >
The ThinkerNet does not reflect the views of TechWeb. The ThinkerNet is an informal means of communication to members and visitors of the Internet Evolution site. Individual authors are chosen by Internet Evolution to blog. Neither Internet Evolution nor TechWeb assume responsibility for comments, claims, or opinions made by authors and ThinkerNet bloggers. They are no substitute for your own research and should not be relied upon for trading or any other purpose.

previous posts from Editor's Blog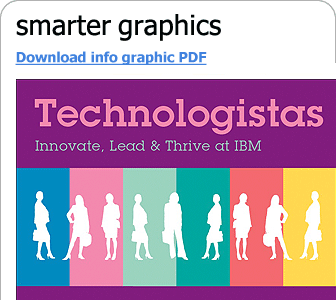 an IBM information resource


an IBM information resource

Acquire, Grow & Retain Customers: The Business Imperative for Big Data & Analytics

Find out how to use big data and analytics to change how your business interacts with customers by incorporating all sources of data to help forge long-term relationships and realize value. A holistic view of the customer, made possible by big data and analytics, ensures unique experiences and personalized communications.
READ THIS eBOOK


your weekly update of news, analysis, and
opinion from Internet Evolution - FREE!
REGISTER HERE



Wanted! Site Moderators

Internet Evolution is looking for a handful of readers to help moderate the message boards on our site – as well as engaging in high-IQ conversation with the industry mavens on our thinkerNet blogosphere. The job comes with various perks, bags of kudos, and GIANT bragging rights. Interested?

Please email: moderators@internetevolution.com