I seldom get one of my pet peeves validated by an industry superstar, but it happened yesterday when Jack Dorsey, the founder of Twitter and Square, denounced the use of the word "users."
I've always disliked that word, even though I use it.
In a blog post Wednesday, Dorsey describes a conversation with Howard Schultz, chairman and CEO of Starbucks and a director at Square:
During a Square Board meeting, our newest Director Howard Schultz, pulled me aside and asked a simple question.

"Why do you all call your customers 'users'?"

"I don't know. We've always called them that."

It wasn't something I've thought about for some time. The term "user" made its appearance in computing at the dawn of shared terminals (multiple people sharing time slices of one computing resource). It was solidified in hacker culture as a person who wasn't technical or creative, someone who just used resources and wasn't able to make or produce anything (often called a "luser"). And finally, it was made concrete by Internet companies whose business models depended on two discrete classes of usage, a paying customer (often purchasing ads) and a non-paying consumer (subsidized by viewing the ads). Along the way only a few criticized the term, calling it abstract at best, and derogatory at worst.

It's time for our industry and discipline to reconsider the word "user."
Dorsey describes how he directed his employees to stop using the word "users." Instead, they should use "customers" or, more specifically, "buyers" and "sellers."
To which I say, "Hell, yeah!"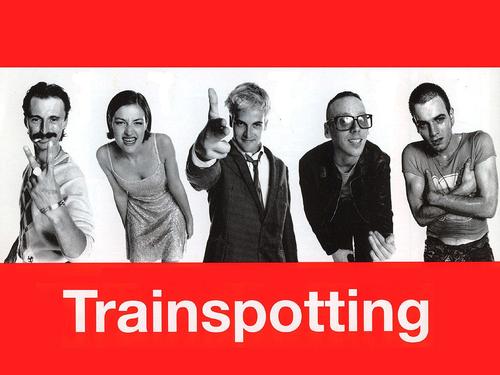 "User" is a necessary term in some cases. When you work with a tool, you're using it. When you drive, tighten a screw, or cut bread, you're using a car, screwdriver, or knife.
But the term also has other, darker meanings: It connotes "parasite," or "addict," as in "drug users."
Technology companies have no business calling their customers "users."
And the word has no place in IT, either, for the same reason. It encourages a sense of contempt for the people who work with the tools for which IT is the custodian.
But Dorsey's word -- "customers" -- doesn't work, either, even though some in IT embrace it. You hear these IT managers call their colleagues "internal customers."
But they're not customers. Customers are people who pay you for goods or services, and whom you are required to satisfy. Your colleagues don't pay you -- sure, some IT departments operate on chargeback, but that's just an accounting fiction, like moving money from your left pocket to your right.
More importantly, you're not required to satisfy your colleagues. Sometimes, your colleagues are wrong -- they'll want to do something that jeapordizes security, costs too much, violates regulations, or breaks the network. And then it's your job to guide them to a better alternative. Or if you can't, just say "no."
So what's a better word? I've been using it the past several paragraphs: "colleague."
"Colleague" avoids the problems with the words "user" and "internal customer." Your colleague is someone you respect and someone who helps you with your job. You and your colleague work together to satifsy the people who keep both of you in business -- the customer.
Next pet peeve: Use of the word "consumer," when we mean "customer," "citizen," or just plain "person." Will some billionaire back me on that campaign?
Related posts:
— Mitch Wagner




, Editor in Chief, Internet Evolution