I've become obsessed with self-driving cars. They're coming soon -- Google's Sergey Brin hopes to see the first consumer models on the road in five years. Expect them to become ordinary in a decade. You might own one yourself, and even if you don't, you won't find it remarkable when one goes by. In less than 30 years, according to experts, three-quarters of the cars on the road will be robocars.
Brad Templeton, who pioneered the Internet business 20 years ago, is obsessed with robocars, too, and he's way ahead of me. He has a detailed Website exploring how robocars are likely to change society.
Because of Internet Evolution's mission, I started thinking about how robocars will change the enterprise and big business. Here's some of the ways I came up with.
The ultimate BYOD
Stripped to its bare esssentials, the robocar is the ultimate mobile computer. It falls into a class with a smartphone or tablet, only it just so happens the user sits inside the mobile device and is carried by it, rather than carrying the device in a pocket or bag.
With robocars, commute time becomes idle time for the rider, or, rather, it becomes work or leisure time. Cars will become little work and leisure cubicles, outfitted with comfortable chairs, screens, and tables and desks for eating and getting things done.
We're already seeing the first glimmer of this with wireless connectivity on trains and planes. Suddenly, people expect to be connected while in transit -- they take it for granted. They use that time to get work done or maybe just watch a movie, fool around on Facebook, and relax.
Just as users now expect to connect with enterprise systems through personal smartphones and tablets, in the future they'll expect their robocars to connect to enterprise systems.
And users will spend more time connecting to enterprise systems through their robocars (and other mobile devices). Right now, two- and three-hour commutes are for the dedicated few who really, really love their houses in the country and their jobs downtown. In the future, super-commutes will become more commonplace. If you can spend your commute time working in comfort, why not spend more time doing it?
Turning the logistics industry upside down
If your business involves getting physical objects from Point A to Point B over roads -- from long-haul trucking to pizza delivery -- your business will be transformed by robocars. You won't need human drivers; just load up your friendly robot vehicle and send it on its way. IT will have hundreds or thousands of new devices to maintain, in the form of the company's fleet of trucks and cars.
This change will throw legions of professional drivers out of work, creating societal upheaval. Truck drivers and the men and women who wear brown to work will join bank tellers, secretaries, Victorian clerks, and the legions of other folks who've been automated out of jobs.
Revolutionizing the car rental and taxi business
Robocars will create new industries, replacing taxicabs and limo drivers with fleets of robocars available for rent. Templeton calls these "whistlecars."
Right now, consumers buy the biggest cars they think they'll need. That's one of the reasons you see so many people driving alone in huge SUVs; they bought the car to fit the whole family on long trips to Grandma, but most of the time, they're just driving solo for a few miles. In the future, most people will just own a one- or two-passenger robocar, like a Smart Car, and use a smartphone app to summon a bigger vehicle when they need the additional space or range. The robo-SUV or -minivan or -pickup truck will drive itself to the customer's home, take the customer around on errands, and then drive itself back to the lot. Managing and leasing out those fleets of whistlecars will be a new business, and a huge one, too.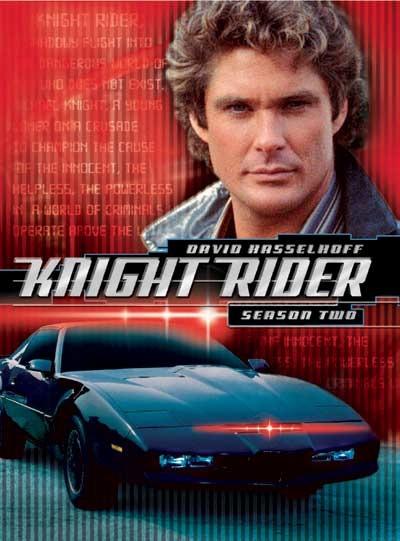 For more about robocars, read:
What do you think? How will robocars change the role of IT?
Related posts:
— Mitch Wagner




, Editor in Chief, Internet Evolution