This week's MobileCon conference was the place to see the latest wireless technology for the enterprise and consumers. Some of it was good, and some of it was silly. I ventured forth from Internet Evolution's secret underground fortress in San Diego to check things out.
Most interesting: A presentation by Zipcar CEO and chairman Scott Griffin, dicussing how mobile has transformed his young company, even in the few short years it's been doing business.
I saw a variety of products and software for enterprises to manage mobile devices and applications. I learned a new buzzword: M2M, for "machine-to-machine" communicatons, such as sensors on long-haul trucks reporting conditions back to fleet management systems. I saw a couple of the latest Android phones.
No iPhone cases though. Too bad. Love those iPhone cases.
And I saw Alice. Click on her below to see a gallery of photos from the conference.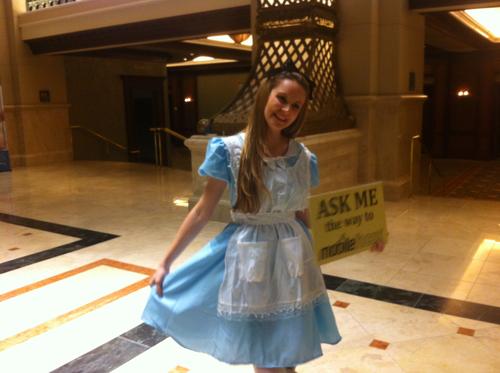 Related posts:
— Mitch Wagner




, Editor in Chief, Internet Evolution
The ThinkerNet does not reflect the views of TechWeb. The ThinkerNet is an informal means of communication to members and visitors of the Internet Evolution site. Individual authors are chosen by Internet Evolution to blog. Neither Internet Evolution nor TechWeb assume responsibility for comments, claims, or opinions made by authors and ThinkerNet bloggers. They are no substitute for your own research and should not be relied upon for trading or any other purpose.

previous posts from Editor's Blog


Thu
May 30th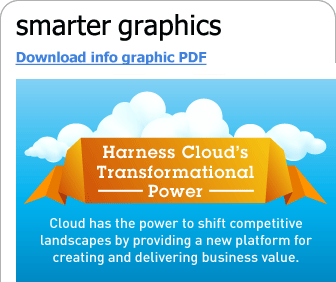 an IBM information resource


an IBM information resource

Expert Integrated Systems: Changing the Experience & Economics of IT

In this e-book, we take an in-depth look at these expert integrated systems -- what they are, how they work, and how they have the potential to help CIOs achieve dramatic savings while restoring IT's role as business innovator.
READ THIS eBOOK


your weekly update of news, analysis, and
opinion from Internet Evolution - FREE!
REGISTER HERE



Wanted! Site Moderators

Internet Evolution is looking for a handful of readers to help moderate the message boards on our site – as well as engaging in high-IQ conversation with the industry mavens on our thinkerNet blogosphere. The job comes with various perks, bags of kudos, and GIANT bragging rights. Interested?

Please email: moderators@internetevolution.com