Marissa Mayer's appointment as Yahoo's new CEO has made headlines since the news a week ago. (See: Marissa Mayer: Why the Queen of Search Jumped Ship.)
Back in the day, Internet Evolution had an exclusive opportunity to sit down with Marissa and talk to her about social networking, search, Google Twitter, and... well, not so much Yahoo. After all, this was back in 2009.
Nevertheless, for in-depth insight into Mayer's professional passion, personal style, and interesting way of pronouncing "tools" as a two-syllable word, these videos are an unbeatable resource.
Now that she's moved on, we would naturally love to catch up with Marissa about her strategy for Yahoo. The invitation is open. Whenever she has a moment.
Related posts:
— Kim Davis
, Community Editor, Internet Evolution
The ThinkerNet does not reflect the views of TechWeb. The ThinkerNet is an informal means of communication to members and visitors of the Internet Evolution site. Individual authors are chosen by Internet Evolution to blog. Neither Internet Evolution nor TechWeb assume responsibility for comments, claims, or opinions made by authors and ThinkerNet bloggers. They are no substitute for your own research and should not be relied upon for trading or any other purpose.

previous posts from Editor's Blog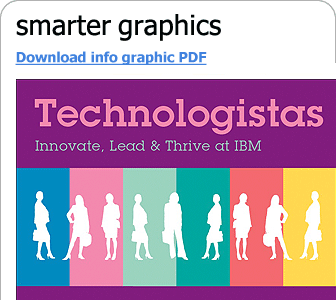 an IBM information resource


an IBM information resource

Acquire, Grow & Retain Customers: The Business Imperative for Big Data & Analytics

Find out how to use big data and analytics to change how your business interacts with customers by incorporating all sources of data to help forge long-term relationships and realize value. A holistic view of the customer, made possible by big data and analytics, ensures unique experiences and personalized communications.
READ THIS eBOOK


your weekly update of news, analysis, and
opinion from Internet Evolution - FREE!
REGISTER HERE



Wanted! Site Moderators

Internet Evolution is looking for a handful of readers to help moderate the message boards on our site – as well as engaging in high-IQ conversation with the industry mavens on our thinkerNet blogosphere. The job comes with various perks, bags of kudos, and GIANT bragging rights. Interested?

Please email: moderators@internetevolution.com