It's tough to get good help these days. Just ask the geeks who belong to the North American Network Operators' Group (NANOG) , an email forum for ISP engineers. On a thread this week, one participant asked the group what kinds of screening questions they might ask to determine whether a prospective engineer was worth a first interview. The idea was to design one or more technical "weedout" inquiries that would serve as bellwethers to real capability.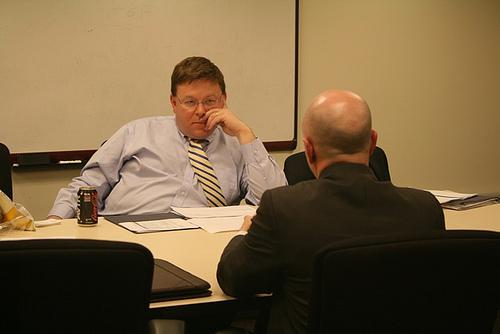 The group responded with queries like the following:
"You implement a firewall on which you block all ICMP packets. What part of the TCP protocol (not IP in general, TCP specifically) malfunctions as a result?"
"What is the LSA number for an external route in OSPF?"
"What's a /27?"
"How many end-sites can be numbered from a single /32?"
"What is the reason for the 100m distance limit within an Ethernet collision domain?"
Naturally, this is the kind of knowledge ISPs want in highly trained employees. But not everyone agreed on the quality of the questions: "What's an Ethernet collision domain? Seriously, when was the last time you dealt with a half duplex Ethernet?"
At least one respondent warned that questions might show the wrong kind of expertise. "Trivia tests get you hiring people who know trivia. Knowing trivia has it's productivity benefits, but if you can't apply it, it's useless."
Another writer posted the following argument:
How often do you use this in everyday netgeeking? Asking these types of questions will assure that you get someone with a vendor i-drank-the-kool-aid cert because they memorized the answers, but maybe not the best candidate for the position. However, with some of today's managers kool-aid certs are looked on as better than an engineering degree. Go figure... :-(
The NANOG thread demonstrates the difficulties encountered by all kinds of enterprises (not just ISPs) when they look for IT employees. A big issue is identifying a group of qualified initial candidates. As a general rule, NANOG-ers do not trust HR to do this. Many wrote that the HR screeners not only would fail to ask the right questions, but also would deliver garbled answers if they were fed the right kinds of questions. Here's how one fellow put it:
I lack any sort of HR department to get in the way, and I'm glad of it -- I don't see the value in having someone who doesn't know anything about the job get in the way of finding the right person for it. Sure, get 'em to do the scutwork of posting job ads, collating resumes, scheduling things and sending the "lolz no!" responses, but actually filtering? Nah, I'll do that bit thanks. If you have to have HR do a filter call, make it *really* simple, like "What does TCP stand for?" -- sadly, you'll still probably filter out half the applicants for a senior position.
One participant suggested that qualified IT personnel should ask and answer the test questions, because they reveal not only basic knowledge but also an individual's thought processes, which can be more significant, especially if a question has more than one right answer.
Another issue that surfaced in the thread is a lack of IT qualifications -- something often attributed (here and elsewhere) to poor-quality IT education. And at least one poster said that having up-to-date knowledge was more important than recalling outdated book learning.
Technical knowhow isn't the only prerequisite for ISP hiring. "Geez, I'd be happy to find someone with a good attitude, a solid work ethic, and the desire and aptitude to learn," one writer said. It can be easier to train someone with aptitude and enthusiasm than to put up with the challenge presented by a knowledgeable but difficult expert.
Surely, all these lessons apply in theory across a range of fields. It's work to get qualified workers. And in this time of pressing challenges, it can also be an art.
Related posts:
— Mary Jander
, Managing Editor, Internet Evolution