Internet Evolution took a trip to the Web 2.0 Summit last week in San Francisco where the theme "Web Meets World" was addressed by an impressive speaker list ranging from social media executives to VCs and Oscar-winning former VPs. (Well. Just one.)
Sorry you couldn't be there. We missed you. Really. As did Jerry Yang, CEO of Yahoo Inc. (Nasdaq: YHOO); Mark Zuckerberg, CEO of Facebook (Nasdaq: FB); Kevin Rose, founder of Digg; Evan Williams, CEO of Twitter; and Vice President Al Gore -- to name just a few.
Fortunately, we got it all on camera (the still kind). To check out our photos of the Summit and some candid shots of the high-level speakers for yourself, in real time (or the abbreviated type of real time where actual reality is captured in photos and served to you digitally a few days later), click the following links:
Web 2.0 Summit: Part I

Web 2.0 Summit: Part II
And, if you happened to miss any coverage from the Summit -- whether due to sheer apathy, short-term incarceration, or another unacceptable excuse of your choosing -- be sure to check out the following blogs:
— Nicole Ferraro, Site Editor, Internet Evolution
Channel: Consumer Internet, Developing world, Digital content & entertainment, Enterprise IT, Environment, Finance & Banking, Personalization & privacy, Security, Telecom services, Terrorism, Web 2.0
Tags: Blogs, Google, IP, Social Networking ...
The ThinkerNet does not reflect the views of TechWeb. The ThinkerNet is an informal means of communication to members and visitors of the Internet Evolution site. Individual authors are chosen by Internet Evolution to blog. Neither Internet Evolution nor TechWeb assume responsibility for comments, claims, or opinions made by authors and ThinkerNet bloggers. They are no substitute for your own research and should not be relied upon for trading or any other purpose.

previous posts from Editor's Blog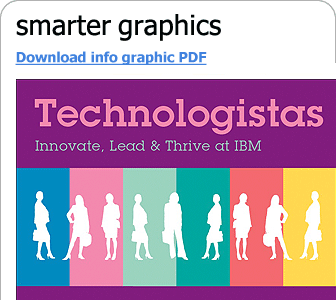 an IBM information resource


an IBM information resource

Expert Integrated Systems: Changing the Experience & Economics of IT

In this e-book, we take an in-depth look at these expert integrated systems -- what they are, how they work, and how they have the potential to help CIOs achieve dramatic savings while restoring IT's role as business innovator.
READ THIS eBOOK


your weekly update of news, analysis, and
opinion from Internet Evolution - FREE!
REGISTER HERE



Wanted! Site Moderators

Internet Evolution is looking for a handful of readers to help moderate the message boards on our site – as well as engaging in high-IQ conversation with the industry mavens on our thinkerNet blogosphere. The job comes with various perks, bags of kudos, and GIANT bragging rights. Interested?

Please email: moderators@internetevolution.com