A lot has happened, or threatened to happen, since yesterday, surrounding Yahoo's potential merger(s) and its successful attempt to appear as the most-courted damsel on the Internet.
Here's a brief, bulleted rundown for all the list-lovers out there:
Google/Yahoo: Yahoo announced yesterday a temporary partnership with Google. This entails a two-week trial period during which Yahoo will carry Google AdSense ads. According to The Wall Street Journal, this is "part of a test that is designed to evaluate the revenue potential of a broader outsourcing arrangement." An arrangement, that is, which would destroy any idea of competition on the Web and drive regulators wild.
Microsoft responded to this in a statement yesterday.
News Corp./Microsoft/Yahoo: The New York Times reported today that News Corp. may hop in bed (scandal!) with Microsoft in its bid for Yahoo. This ménage would create a combined monster out of Yahoo, Microsoft's MSN, and News Corps.' MySpace.


AOL/Yahoo: The Wall Street Journal reported today that, as some suspected, Yahoo and AOL "are closing in on a deal to combine their Internet operations" in an attempt to thwart the Microsoft bid. Basically, through this partnership, Time Warner would fold its unwanted AOL into Yahoo through a cash investment. In return, it would own 20 percent of the new company. Interesting deal. But doesn't this kind of sound like selling your three-legged dog to a homeless guy? Just sayin'.
There's been some friendly banter taking place on the Internet Evolution message boards this week over whether or not Google is a monopoly at all, after our poll results declared it the "most dominant" monopoly of the current Internet age.
Regardless of your opinion on that (or mine, for that matter), one thing is for certain: Competition is never a bad thing, and a viable Google competitor could only benefit us citizens of the Web (Netizens, if you will).
By (a) teaming up with the sinking ship that is AOL; or (b) forming some sort of alliance with Google -- Yahoo is bailing on those of us who had hoped it would at least put up a good fight against Google in the ad/search space online, and perhaps give us another option for once on the Google-dominated Web.
But, in addition to Web users, Yahoo may be spiting itself as well. If it does reject Microsoft in favor of flirting with its other suitors, and those alliances take the company for a nosedive, Microsoft -- its only saving grace at that point -- could justifiably swoop in with a lower bid. And then, what's a girl to do?
— Nicole Ferraro, Site Editor, Internet Evolution
The ThinkerNet does not reflect the views of TechWeb. The ThinkerNet is an informal means of communication to members and visitors of the Internet Evolution site. Individual authors are chosen by Internet Evolution to blog. Neither Internet Evolution nor TechWeb assume responsibility for comments, claims, or opinions made by authors and ThinkerNet bloggers. They are no substitute for your own research and should not be relied upon for trading or any other purpose.

previous posts from Editor's Blog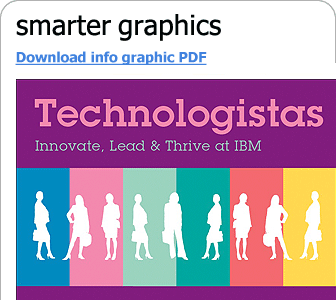 an IBM information resource


an IBM information resource

Expert Integrated Systems: Changing the Experience & Economics of IT

In this e-book, we take an in-depth look at these expert integrated systems -- what they are, how they work, and how they have the potential to help CIOs achieve dramatic savings while restoring IT's role as business innovator.
READ THIS eBOOK


your weekly update of news, analysis, and
opinion from Internet Evolution - FREE!
REGISTER HERE



Wanted! Site Moderators

Internet Evolution is looking for a handful of readers to help moderate the message boards on our site – as well as engaging in high-IQ conversation with the industry mavens on our thinkerNet blogosphere. The job comes with various perks, bags of kudos, and GIANT bragging rights. Interested?

Please email: moderators@internetevolution.com