Dr. Brian Yeaman sees voice recognition as one way of making logging notes in electronic health records less of a hassle and more of a productive tool. "The further I can get away from a keyboard and a mouse, the better."
Yeaman is a family medicine physician and hospitalist, as well as chief medical informatics officer for the Norman Regional Health System in Oklahoma. Using the Dragon Dictate voice recognition software from Nuance Communications, Norman Regional has found it can minimize a key physician complaint about electronic health records and save the money that previously went to transcription services. The net savings after the cost of the software last year came to about $1.8 million, Yeaman said.
The Dragon software is currently being used mostly in the emergency department in combination with Nuance's Powermic, a noise-canceling microphone capable of working amid chaos -- proving its value even during a crisis. When a tornado wiped out a school and most of the town of Moore, Okla., in May, it also destroyed the Norman Regional medical center in that town. Casualties and displaced patients poured into the main campus in Norman. "We had patients in every room and lined up down the hall," he said, but even then "we never abandoned the technology."
-- David F Carr
To read the full story, go to: InformationWeek
The ThinkerNet does not reflect the views of TechWeb. The ThinkerNet is an informal means of communication to members and visitors of the Internet Evolution site. Individual authors are chosen by Internet Evolution to blog. Neither Internet Evolution nor TechWeb assume responsibility for comments, claims, or opinions made by authors and ThinkerNet bloggers. They are no substitute for your own research and should not be relied upon for trading or any other purpose.

previous posts from InformationWeek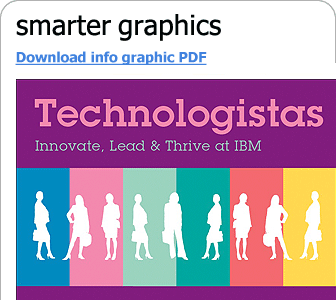 an IBM information resource


an IBM information resource

Acquire, Grow & Retain Customers: The Business Imperative for Big Data & Analytics

Find out how to use big data and analytics to change how your business interacts with customers by incorporating all sources of data to help forge long-term relationships and realize value. A holistic view of the customer, made possible by big data and analytics, ensures unique experiences and personalized communications.
READ THIS eBOOK


your weekly update of news, analysis, and
opinion from Internet Evolution - FREE!
REGISTER HERE



Wanted! Site Moderators

Internet Evolution is looking for a handful of readers to help moderate the message boards on our site – as well as engaging in high-IQ conversation with the industry mavens on our thinkerNet blogosphere. The job comes with various perks, bags of kudos, and GIANT bragging rights. Interested?

Please email: moderators@internetevolution.com