Since debuting last fall, Windows 8 has attracted criticism arguably faster than its accrued market share. Microsoft, now a year older and wiser, hopes to right its course with Windows 8.1, which began rolling out to current Win 8 users as an optional download Thursday at 7 a.m. Eastern Time.
The protests against Windows 8 are legion. Some say it alienated desktop users with its Live Tile Start screen and redesigned UI. Others contend it bored desktop users with uninspired core apps and a weak library of third-party titles. It was also criticized for forcing a tablet OS and a desktop OS into one package, and for failing to revitalize the flagging PC market. That's not to mention the implications of Microsoft's Surface tablets, an inextricable extension of the Win 8 strategy that has not only cost the company millions but also soured relationships with some of its partners.
Retiring Microsoft CEO Steve Ballmer said in June that Windows 8.1 would offer a "refined blend" of the original Win 8 vision. Given the original version's struggles, many commentators have questioned whether iterative enhancements will be enough. Should you upgrade to Microsoft's newest OS? Here are 10 things you need to know.
-- Michael Endler
To read the full story, go to: InformationWeek
The ThinkerNet does not reflect the views of TechWeb. The ThinkerNet is an informal means of communication to members and visitors of the Internet Evolution site. Individual authors are chosen by Internet Evolution to blog. Neither Internet Evolution nor TechWeb assume responsibility for comments, claims, or opinions made by authors and ThinkerNet bloggers. They are no substitute for your own research and should not be relied upon for trading or any other purpose.

previous posts from InformationWeek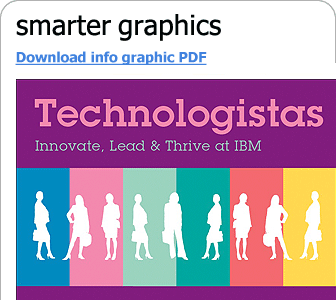 an IBM information resource


an IBM information resource

Expert Integrated Systems: Changing the Experience & Economics of IT

In this e-book, we take an in-depth look at these expert integrated systems -- what they are, how they work, and how they have the potential to help CIOs achieve dramatic savings while restoring IT's role as business innovator.
READ THIS eBOOK


your weekly update of news, analysis, and
opinion from Internet Evolution - FREE!
REGISTER HERE



Wanted! Site Moderators

Internet Evolution is looking for a handful of readers to help moderate the message boards on our site – as well as engaging in high-IQ conversation with the industry mavens on our thinkerNet blogosphere. The job comes with various perks, bags of kudos, and GIANT bragging rights. Interested?

Please email: moderators@internetevolution.com