Apple is expected to announce new versions of the iPad and iPad Mini at a special event Oct. 22. Official invitations have not been issued, but sources close to AllThingsD and Current Editorials have confirmed the date. In addition to new iPads, it is possible Apple will offer information about new Macs and its Mavericks operating system.
The next-generation iPad, or iPad 5, will be completely redesigned compared to the last model. The iPad 4 debuted last fall, just six months after the iPad 3. The iPad 3 and 4 are identical save for the iPad 4's Lightning port and processor. Externally, they are the same. The iPad 5, however, will adopt the design language of the iPad Mini. It will be thinner and lighter and will include Apple's 64-bit A7 processor. The screen will stick with the 9.7-inch measurement and Retina resolution.
The iPad Mini is on deck to get a Retina display and the A7 chip, too, said AllThingsD. The overall shape and design will remain much the same as it is today.
-- Eric Zeman
To read the full story, go to InformationWeek.
The ThinkerNet does not reflect the views of TechWeb. The ThinkerNet is an informal means of communication to members and visitors of the Internet Evolution site. Individual authors are chosen by Internet Evolution to blog. Neither Internet Evolution nor TechWeb assume responsibility for comments, claims, or opinions made by authors and ThinkerNet bloggers. They are no substitute for your own research and should not be relied upon for trading or any other purpose.

previous posts from InformationWeek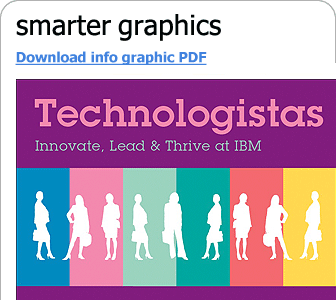 an IBM information resource


an IBM information resource

Expert Integrated Systems: Changing the Experience & Economics of IT

In this e-book, we take an in-depth look at these expert integrated systems -- what they are, how they work, and how they have the potential to help CIOs achieve dramatic savings while restoring IT's role as business innovator.
READ THIS eBOOK


your weekly update of news, analysis, and
opinion from Internet Evolution - FREE!
REGISTER HERE



Wanted! Site Moderators

Internet Evolution is looking for a handful of readers to help moderate the message boards on our site – as well as engaging in high-IQ conversation with the industry mavens on our thinkerNet blogosphere. The job comes with various perks, bags of kudos, and GIANT bragging rights. Interested?

Please email: moderators@internetevolution.com