The American Association of Nurse Assessment Coordination (AANAC) is a non-profit membership organization dedicated to supporting long-term care professionals who provide quality care for nursing home residents across the nation. Founded in 1999, AANAC now has more than 14,000 members and delivers accurate and timely information, educational opportunities, advocacy in legislation, and a peer community of support.
Members hail from all 50 states, Puerto Rico, Guam, and Thailand, and hold positions including nursing home administrators, nurse assessment coordinators, staff nurses, therapists, social workers -- the full gamut of the interdisciplinary team.
As AANACís membership has grown over the years, and the organization developed as an association, it became apparent that there was a need for a more robust database that could store, manage, and maintain its member records, while helping to streamline its system processes. Its antiquated database could no longer support the association's growing membership or marketing needs. Furthermore, with more members, AANACís standard web-based listserv was beginning to gain traction and the association quickly realized it would have to find an advanced social CRM system to continue this momentum, while encouraging engagement among members and discovering new ways to increase unique log-ins to the website.
The Backbone
AANAC turned to Protech Associates, a leading provider of cloud-based association management software (AMS) powered by Microsoft Dynamicsģ CRM, to fulfill its database and membership management needs. With Protech Cloud Business Solutions, AANAC not only enjoys the benefits of Protechís more than 25 years of deep, association-industry and software-development expertise, but also the certainty of Microsoftís innovation and investment in the Microsoft Dynamics CRM platform.
By utilizing a cloud-based deployment method, the association staff doesnít have to worry about security, maintenance, monitoring, or upkeep because itís all taken care of by Protech and Cetrom Information Technology, a cloud computing service provider that hosts the AMS.
Getting Social CRM
To replace its listserv and expand its social offerings for members, AANAC selected Higher Logic, a leading provider of private social networking and collaboration software for associations and nonprofits. By seamlessly integrating Higher Logicís Connected Community software with its Protech system, AANAC created AANAConnect, which offers members a community with a member directory, resource library, and discussion forums accessible through the same single sign-on they use for AANACís website. Also hosted on the cloud, the Higher Logic platform is backed by analytics and management tools to monitor its performance.
Results
The solution met -- and in some cases exceeded -- AANACís expectations across all functions of the organization.
Clean Database: Protech Cloud Business Solutions has helped AANAC reduce the number of duplicate records in the system, and clean up the individual data records to realize a more accurate picture of its membership. With a clean database, AANAC can use the data to make smarter decisions and achieve greater results in its marketing and membership efforts


Annual Conference -- On-site Registrations: The cloud-based AMS enables real-time, onsite processing of registrations at AANACís annual user conference, immediately syncing the information with the associations member database and financial system, and requiring little follow up after the event


Annual Conference -- Attendee Benefit: To add value for attendees, AANAC employed Higher Logicís software to auto populate a custom-branded conference community with the list of attendees within the Protech database. AANAC staff, attendees, and speakers held pre-conference discussions, identified topics for sessions, shared tips for preparation, and generally got everyone excited about the event


Top Tangible Member Benefit: In a recent satisfaction survey, AANAC found that the AANAConnect community was the No. 1 most tangible member benefit with 95 percent of the membership subscribed to the community. The opportunities it offers for learning, engagement, and networking within that site is likely the driver for recent increases in membership as well as overall engagement


Proof is in the Engagement: After a recent webinar, AANAC created a community where webinar attendees, speakers, and three additional experts could continue the conversations from the session. With a few questions from the webinar used to incite conversation, AANAC saw the following incredible engagement statistics result: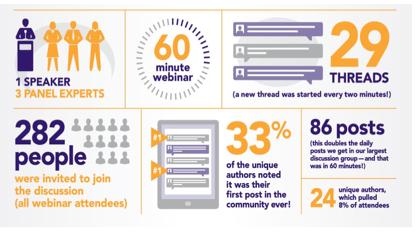 Itís so nice to have a system that will do exactly what you want it to do. And to have a satisfied, growing group of members.

Related posts:

— Shannon Johnson specializes in member engagement and connected community management. She is the Membership Marketing Manager at the American Association of Nurse Assessment Coordination.
The ThinkerNet does not reflect the views of TechWeb. The ThinkerNet is an informal means of communication to members and visitors of the Internet Evolution site. Individual authors are chosen by Internet Evolution to blog. Neither Internet Evolution nor TechWeb assume responsibility for comments, claims, or opinions made by authors and ThinkerNet bloggers. They are no substitute for your own research and should not be relied upon for trading or any other purpose.

a moderated blogosphere of internet experts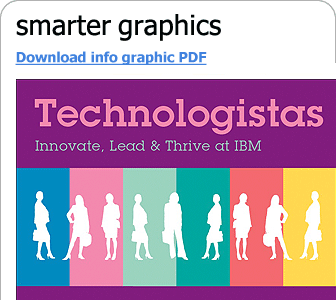 an IBM information resource


an IBM information resource

Expert Integrated Systems: Changing the Experience & Economics of IT

In this e-book, we take an in-depth look at these expert integrated systems -- what they are, how they work, and how they have the potential to help CIOs achieve dramatic savings while restoring IT's role as business innovator.
READ THIS eBOOK


your weekly update of news, analysis, and
opinion from Internet Evolution - FREE!
REGISTER HERE



Wanted! Site Moderators

Internet Evolution is looking for a handful of readers to help moderate the message boards on our site – as well as engaging in high-IQ conversation with the industry mavens on our thinkerNet blogosphere. The job comes with various perks, bags of kudos, and GIANT bragging rights. Interested?

Please email: moderators@internetevolution.com