Few things are as primeval as a wildfire that wipes out all in its way, depending on the whim of terrain, winds, and luck. Firefighters make their way by road, foot, and parachute into remote areas to try to control the uncontrollable, typically using low-tech tools. Sometimes the results are tragic, like the 19 Arizona firefighters who lost their lives on June 30. Houses and businesses can be wiped off the map.
Increasingly, technology has become an asset to those who would protect life, limb, and property. One of the least obvious and yet most powerful tools is geographic information systems, or GIS. Combining database, analytic, and geographic capabilities, GIS lets people analyze a vast array of data in relation to geographic location. By doing so, organizations can gain insights into problems and develop solutions that otherwise would have been unattainable.
The first way fire departments, government officials, insurers, and public safety personnel use GIS is before a blaze ever starts. GIS tools help experts predict where fires might most likely occur. By analyzing population densities, types of vegetation, regional climate, current weather, climatic trends, and other factors, analysts can develop a composite risk profile that shows how much danger an area might face.
Then officials can develop plans to reduce risk. It might be through removing fuel in the form of particularly flammable types of vegetation, developing evacuation plans in case of a breakout, or preemptively building fire breaks or undertaking controlled burning. The important thing is there are tools to help officials identify trouble spots and address them to reduce risk.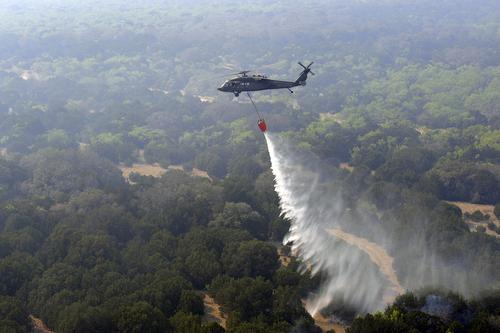 Companies like GIS software vendor Esri have built interactive maps that provide layers of information, all of which can help officials prepare for and efficiently fight wildfires. Users can combine early warning systems like those of the National Oceanographic and Atmospheric Administration (NOAA), the United States Geological Survey (USGS), and the United States Forrest Service (USFS), as well as satellite imagery, to see where problems are most likely to develop. By matching those areas with cataloged conditions, officials can conduct triage and forward deploy forces and resources to the places at highest risk with the most to lose.

As fires begin and spread, firefighters can now review local wind conditions to help predict flame movement, pinpoint the closest water sources, and map out the most efficient courses to a fire, trading off reported road blockades, distances, and terrain. If fires threaten residences, people can tell homeowners to head to safe Federal Emergency Management Agency (FEMA) shelters.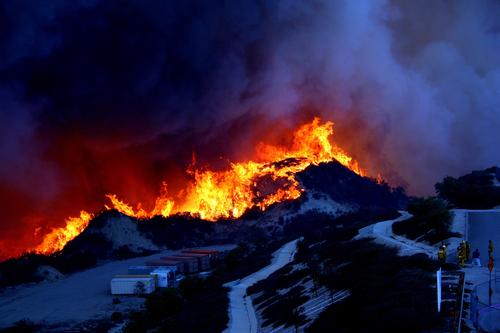 Feeds from social networks can also integrate into the systems. Individuals and their geolocation-tagged posts and imagery can add insight and local detail to help responders and officials better understand conditions on the ground and where there may be people in need of help. Twitter, Facebook, and Instagram feeds can be instantly placed on mobile maps.

Even more exciting, though, will be the future. Smartphones and tablets will help both citizens and responders simultaneously. For citizens, there will be early warning apps, emergency information on routes to safety, and directions to the nearest shelters. Wireless connections will grant access to powerful and sophisticated cloud-based GIS systems that are updated with real-time information. These updates will often come though the Internet of Things (IoT), in which all manner of devices and sensors relay data on heat, moisture, and wind for intelligence that is impossible today.

Responders will also use cloud-based systems to get assignments, learn of conditions, keep in communication with each other, and be warned of quickly shifting changes in weather and fire patterns. Hopefully, a tragedy like the one Arizona saw won't have to be repeated.

Continued developments in mobile communications and in smart devices will drive these advances. Also helping will be more work done in GIS by the likes of students at American Sentinel University. Whether developing technical expertise with an associate's degree, working for a Bachelor's degree, or getting a Master's degree or graduate certificate, many students use the online courses and advanced learning labs not just to advance business, but also to do their part for society.

They, and thousands of others, may enter public service or simply volunteer their time and expertise at times of need. Some will find new types of information to integrate into wildfire systems. Others might work with software developers to create the cloud-based and mobile systems that will change the face of firefighting. Not only will they do well for themselves in their careers, but they'll also do good in the world.

Related posts:

— Gabriel Schmidbauer is a GIS professor at American Sentinel University and is always interested in new intriguing GIS projects and opportunities. Feel free to contact him at gabriel.schmidbauer@americansentinel.edu