The growing demand for advanced consumer and business-to-business technologies has created a marketplace where companies need to deliver higher-quality, more intelligent devices -- or competitors will.
The formula for success is simple: deliver better, innovative products faster, and at a lower cost than the competition. However, the reality is that getting to this point is just not that simple, particularly when there are silos in how organizations develop and deliver new products.
As engineering departments design smarter and smarter new products, they are also creating a significant challenge. Because as innovation grows, so does the amount and complexity of software code, and the number of interactions between mechanical, software, and electrical elements. With more complexity comes a greater chance for errors. Today, the challenge is how to address this complexity without slowing development or increasing costs.
Take the automotive industry. Some new cars have more than 16 million lines of interacting code. And in healthcare, more than half of medical devices on the market rely on software. Whether it's manufacturing equipment, medical devices, or smartphones, businesses must pay attention to the convergence of design and embedded software.
A defect found in a smart product during development costs a business about $1 to fix. If the flaw isn't discovered until testing, it can set a company back $100. And if that same bug isn't located until the product reaches consumers, it can cost a company thousands of dollars or more -- not to mention the lasting price of damaged customer relationships and market perception. The integration of design and testing has never been more important for businesses.
At Danfoss, a global leader in energy-efficient solutions for electrical, manufacturing, and renewable energy industries, we are well aware of the need to drive innovation without slowing development or increasing costs. To do this while still providing the highest quality products for our customers, we took a software-based approach to break down the barrier between the design and testing of our power electronics product lines and variants.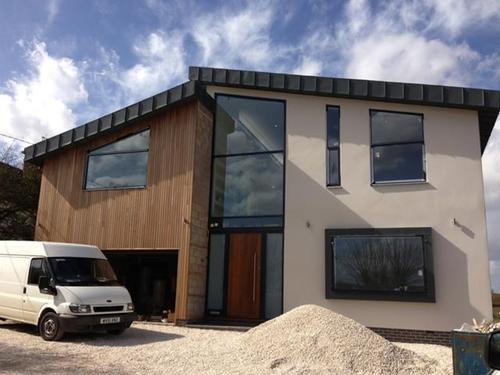 Within our engineering department, we turned to National Instruments (NI) and IBM to bring both sides of our development equation together. (IBM is the exclusive sponsor of Internet Evolution.) The joint NI and IBM solution is an industry first, integrating design and test and allowing for automated, end-to-end traceability through our entire development process; from the identification of design requirements to deployment for system testing. We can now identify defects earlier and with lower overhead, incorporate improvements faster, and ultimately reduce the time it takes to deliver high-quality, innovative products to the market. This means longer lasting components, more energy efficient parts, and happier customers.

For Danfoss, the requirement to break down the barriers between design and test was so essential that if NI and IBM had not partnered to fill this gap in our tool chain, we would have taken it on alone. The combination of NI and IBM software -- which we're now implementing -- will give our company a comprehensive dashboard view of product development, including automated test status with direct access to results, defect, and change management traceability. This visibility empowers us to not only make more informed decisions more quickly, but dissolves the silos between design and test, allowing our engineers to go back to what they do best: innovating and designing.

The use of software in all industries is a rising trend that is here to stay, and its complexity will only grow as our world demands more advanced technology. Soon, nearly all of the products we use -- from the coffee makers in our kitchens to the air conditioners cooling our homes -- will be "smart," and enterprises must design more intelligently to survive. Combined with creativity and innovation, we now have the opportunity to redefine how we actually deliver these devices to give consumers safer, higher-quality products that work how they're supposed to, right out of the box.

And not only do happier customers mean more successful businesses, but the more efficient creation of technology gives us an opportunity for a smarter, better operating world.

Related posts:

— Ian Cannings has spent the last 30 years in various roles in software development and test management, including banking with TSB and SWIFT, defense with NATO, and toy manufacturing with LEGO. During the past seven years, he has been putting all his experience into the task of providing Danfoss Power Electronics with processes and tools that support global product development. Follow Danfoss Power Electronics on Twitter @Danfoss.