Why can countries such as South Korea, Canada, Norway, and Japan provide universal healthcare, while the United States -- which most consider the world's superpower -- cannot afford to treat its sick?
One of the top theories used to explain the United States' inefficient healthcare system is waste. "Inefficient claims processing is the second-biggest area of wasteful expenditure, costing as much as $210 billion annually," a PricewaterhouseCoopers report said.
Standardizing claims forms, as well as streamlining the process, is surely something IT can help with. That's leaving many to question why IT adoption isn't more prevalent to help clean up some of the waste. Healthcare providers can also use IT to make the industry more efficient and transparent.
Wouldn't it be ideal if there were one system that kept track of all your healthcare information? Imagine that you changed dentists and didn't have to receive another round of costly x-rays just so they could be added to your records, or that you were referred to a specialist who didn't need to coordinate with your primary physician by sending numerous faxes back and forth. Imagine that your entire health history was at your fingertips, so if you had a medical issue you could actually look back to determine the cause. Even simpler, what if you went to a new doctor and didn't have to fill out a complete medical record form. This would save on paper costs and reduce administration fees for the treating physician and create a shorter first-visit.
For each redundant test, for each additional x-ray, someone pays: you pay out of pocket, or your insurance pays. "Every insurance company has its own forms. Some practices spend 40 percent of their revenue filling out paperwork that has nothing to do with patient care. So much of this could be automated, " said Dr. Terry McGenney, a Kansas City, Mo.-based family physician.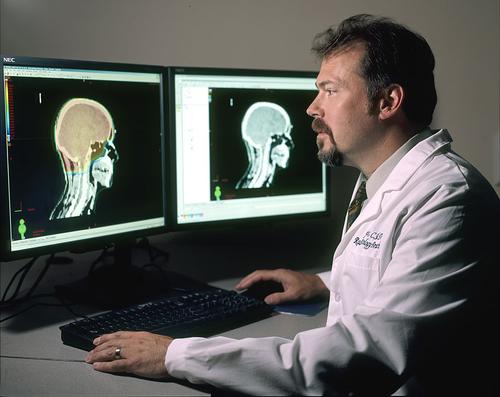 There's a significant opportunity to improve patient care, too. Kim Bailey, senior health policy analyst with consumer advocacy group Families USA, suggested that processes such as computerized order entry for drugs and use of electronic health records (EHRs) could help ensure patients get the correct dosage of medications in hospitals.

So what's the holdup for a uniformed healthcare platform? Some say security: a uniform platform will undoubtedly be hacked and personal data will be exploited. A recent article at healthcaretechnologyonline.com pointed out several breaches, including one at the Utah Department of Health in March 2012, which resulted in the accessing information from almost 800,000 patients.

However, as the system stands today there are few enforced standards in place. Many systems our trusted physicians use are out of date, unpatched, and unmonitored. That means the 15-year-old intern working at your local physician's office is privy to all the personal information you and your doctor exchange. Creating a central administration will provide the healthcare industry with the opportunity to centrally monitor, administer, and secure the information. It will also give people the opportunity to centrally control, view, and access their health information.

Cynics suggest another reason for healthcare's slow adoption of IT. "Healthcare providers make more money the sicker you are. Pharmaceutical companies make easy money with gov't monopolies limiting the ability to spread useful drugs. The actual costs are nearly totally hidden from most consumers, so they don't make smart choices at all. There's a lot of built in artificial scarcities in the system, and opening up the flow of information changes that," said Mike Masnick , founder and CEO of Floor64.

There are some corporations that are making a lot of money from the status quo. A Bloomberg government analysis found health insurance companies made ever-widening profit margins in 2011, for example. Hospitals are consolidating, creating vast medical conglomerates that shop in bulk yet seldom pass along those savings to patients.

Obamacare -- with mandated adoption of EHRs, computerized physician order entry (CPOE), and other IT-oriented regulations -- emphasizes IT's role in improving coverage, costs, and efficiency. But technology can't fix all our healthcare ills.

"Like most problems, we have attempted to solve this one by throwing more technology at it. The latest and greatest diagnostics and treatments, we think, will surely fix our problems. But technology won't solve our society's most pressing health care issues -- even worse, our over-reliance on it may actually exacerbate them," wrote Dr. Abdulrahman M El-Sayed.

That's partially correct. Of course, technology alone won't solve our nation's healthcare problem and yes, we need to take other measures to fully grasp control of the situation. However, by using certain technology to better organize one of our most problematic systems, we will have more insight into exactly what's wrong. It will save our doctors from filling out redundant paperwork and allow them more time to treat their patients. It will also give society an easier way to audit the system, whether that's patients reviewing their own records or physicians getting a complete and accurate medical history in only a few minutes.

Related posts:

— Rasheen A. Whidbee is Director of IT at Broadstreet Productions. He has more than 15 years of experience in information technology.