Like many bloggers, I predicted the departure of Ron Johnson, JCP's embattled transformation king extraordinaire.
Brought in as marketing chief in 2011 and appointed CEO in 2012, he was best known for his reinvention of Target in the late 90s followed by his recent, impeccable delivery of the Apple retail stores. JC Penney, which has a history littered with failed attempts at change, saw Johnson as key to its reinvention. However, radical changes deployed with a hard-edged sensibility and a series of missteps alienated employees and customers alike. After reporting increasingly large losses, JCP sent Johnson packing in April.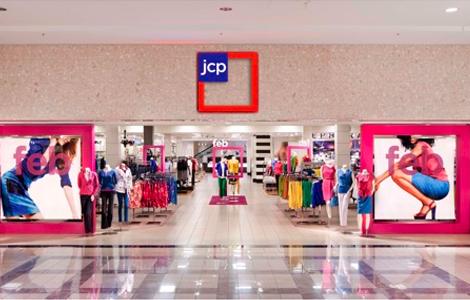 Johnson's big reveal for his anticipated JCP store plans came in January 2012. His strategy was based on his "6 P's" -- partnerships product, place, presentation, price, promotion, and personality -- a not-so-subtle swipe at marketing's tired "4 P's." He unveiled his "Stores in a Store" and designer partnership doctrines. Then dramatically, he presented the new simpler but controversial pricing structure, reducing the number of annual promotions and eliminating Penney's coupons.

The reveal was chronicled by Aimee Goth in "Ron Johnson Reveals How He's Going To Make JC Penney Look More Like Apple." In it, she highlights the huge risks Johnson's strategy called for in an effort to transform the brand. Enthusiastically received, soon jitters took their toll and the rollout began to morph into another failed JC Penney reinvention.

I chronicled Johnson's store rollout from a safe distance. Shaped in blogs, commentary, and at speaking engagements, I addressed the challenges of brand transformation strategies facing today's CMO. Johnson's critics, myself included, derided his execution as having taken too much for granted and dismissed the basics. Seemingly ignoring his own data, he appeared to misunderstand his legacy customers and underestimate the difficulty appealing to new sets of demographics.

But despite my successful prediction of his demise, smug in the belief it was self-inflicted, I couldn't help but think I might have missed something. After all, Johnson wasn't just a flash in the pan. His accomplishments continue to be on display at Apple and Target. Then, on an ordinary trip to the mall, pulling into a parking space now face-to-face with the new JCP logo, it came like a bolt. I had broken my own cardinal rule as a CMO: I came to conclusions without stepping foot in a JCP store.

I liken it to reading Cliff Notes. Although they do a good job explaining a book's concept, they can't give a reader the opportunity to experience the story, and isn't that the soul of a book? I played customer without being one. I judged the new JCP without experiencing it. It was time to tap into the marketer within and see if my commentary had any merit. Time to go shopping!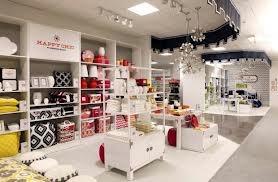 But a funny thing happened when I walked through JCP's entrance... I was blown away! Welcomed by 360° of multi-dimensional color and energy, my eyes danced and my feet followed. I oohed and aahed my way down what Johnson called "Main Street," home of his Stores in a Store concept, each of which overflowed with his unmatched merchandising. Caught by surprise in front of a display simply branded "Celebration," I found myself wandering through a series of Martha Stewart's stores with collections of everything party and home. This was JC Penney's "Domestics Department" transformed. Those piles of brown plaid curtains and plain pull-down window shades -- once the department's centerpiece -- were gone and in their place were Martha and friends with new signature JCP designs.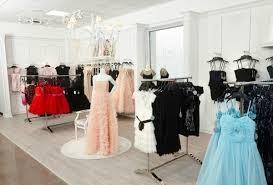 Each store revealed something unexpected. Like couture-ish prom dresses with a Betsy Johnson cool, the elegance of Saks but prices true to Johnson's vision. My wish -- a quick trip back to high school so I had an excuse to buy one. Or, the fabulous shoes, ingeniously displayed so they popped as if a match for whatever you might be browsing in whatever store you might be in. Fun new designers associated more with stores like Bloomingdales alongside Penney standards, Liz Claiborne and Izod, now boasting original and memorable merchandise designed for JCP. Neatly folded, perfectly stacked, approachable displays with matching color-coordinated racks were the store's hallmarks. Even the lingerie department -- famous for its JC Penney housecoats and muumuus -- caught me whispering, "Wow!"

An hour later with an incredible series of finds, I headed to a register. Just as Johnson promised, they were easy to spot and staffed with enthusiastic JCP cheerleaders. The perfect way to end this tour.

So, why was I so quick to predict Johnson's failure? Maybe it was Penney's pattern of failed reinventions. Big change takes leadership commitment and grit. JCP suffered from a lack of both. Like its leaders, legacy customers resisted the change loudly, complaining they "liked the old store." According to Todd Ganos in "J.C. Penney And The Future of Retail," "JCP had to transform -- completely -- because there were fewer and fewer existing customers to like the 'old store' and not enough to sustain it."

Fundamentally though, it was because I forgot to be a customer. Marketing is about relationships. I offered commentary without having one and didn't distinguish between what turned out to be signature Johnson marketing and the cult of personality. Great marketing has two core mandates: Provide customers value that competitors can't replicate, and build a platform for ongoing growth and revenue. I believe Johnson was well on his way to achieving both. We'll never know what might have been if JCP had been allowed to realize its full potential. But as Ganos concluded, "Let the old JCP be a fond memory. It's a shame we probably will never see it."

What do you think? Can you judge marketing success or failure without having the experience?

Related posts:

— Barbara Krafte serves as an advisor on several CMO Council boards, including the Customer Experience Board and the Global Mobile Mindset Initiative (F.A.M.E.).