Crowdfunding, television, and neighborhood fun came together in Manhattan last week when America Crowdfunds held an interactive, real-time mash-up that melded game shows and the TV hit Shark Tank. Organizers disrupted stodgy VC funding, entertained a large audience, and dispersed money to worthy startups.
Attendees bought vote tickets, and then used their votes to fund eight unique startups. Each vote earned the ventures a percent of the total dollars raised at the event. Those startups with the most votes in the bracket style match-ups advanced. The final bracket pitted robot-maker Lucid Robotics against fashion B2B marketplace Modalyst.
Voting was done via SMS, while three celebrity judges, including Hotmail co-founder Sabeer Bhatia, NBA retiree Earl "the Pearl" Monroe, and Natalia Oberti of angel investing bootcamp firm Pipeline Fellowship were on hand to influence the audience.
Like their counterparts on popular TV shows like The Voice and Dancing with the Stars, the judges' influences carried weight. Several brackets were real horse races. Modalyst won the most funding and was the overall winner. But Lucid Robotics, which is building a homecare robot, won something better: A spontaneous pledge from Sabeer to fund development of their second prototype. Sabeerís pledge electrified the audience. Leskeís Bakery was one of several event sponsors, fattening the crowd with our cakes, Twinkies, and danishes.
Many startups want to make emerging technologies into reality or improve the world around them. Participant The Catrinka Project, for example, would source production to allow women in developing and impoverished regions to form cottage industries that manufacture designer handbags, using the profits to fund the education of young women. The result: A mashup of crowd sourcing, micro financing, and, as seen in Neal Stephensonís The Diamond Age, the creation of an army of educated and uplifted women.
For its part, startup Nito focuses on avatars. When I met founder Obi Onyejekwe, I was reminded of how, in the 1990s, we expected the early days of this century to be filled with robots, mobile computers, real-time data, the odd flying car, and real-time emotive avatars. All of that has happened -- except there is a dearth of working avatars. Today, an avatar is likely just a bit of stationary clip art or it's non-emotive. Onyejekwe is working hard to solve that problem.
Onyejekwe has working code running within the iPad ecosystem which allows the front facing camera to track a userís face. It converts the userís full emotive display into a real-time avatar; the avatar's eyes, mouth, and head match the user's movements and expressions. You can see a demo here.
Onyejekwe wants to put his patented technology inside video games, where there are already live-action avatars. But this technology's impact isn't limited to games. It will be disruptive and empowering to those brands seeking to enable crowdsourced content. It will help business communicators that need to enhance the emotive connection between their call centers and customers without exposing staff and managers to stalking and other potential abuses.
Branded elements new or old, from Mickey Mouse, the Golden Arches, or even Leskeís famous B&W Cookie, can be turned into an avatar. Fans and friends can craft videos, including video memes, making it easy to create highly engaging crowdsourced content. However, brands need to make sure nothing offensive is coming out of the mouths of their virtual mascots.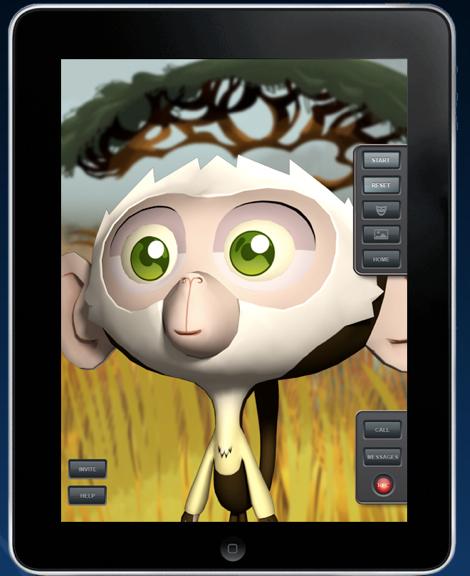 Businesses use real-time live text or voice communications to support customers. Adding live video during a support call could aid in the discussion, but might make employees vulnerable to bias, stalking, or ridicule. Real-time avatars can anonymize video and brand a conversation while making the support more engaging and humanized.

So, while avatars might be seen as an element of gaming, the reality is they are the next step in communications. The same technology allowing a parent or grandparent to take on the persona of Santa Claus or Elmo will allow brands to offer a real-time, highly-emotive, personalized, and engaging communication among all their stakeholders.

It can seem scary to allow consumers to communicate with a brand's image, but today, would Campbellís soup stop Andy Warhol? Like wearing a logoed t-shirt, using an avatar to take on the persona of a brand is the ultimate sign of consumer acceptance, and for that reason alone, brands will need to work out the rules and permissions. Perhaps they'll do so at another crowdsourced funding event?

Related posts:

— Harry Hawk , operations and marketing manager at Leske's Bakery, also provides interim social media and digital marketing leadership to Momentum Machines. Hawk is co-creator of the New York City, Chicago, and Charleston food film festivals. Find Hawk on Facebook and Twitter, or email him at habs@panix.com.