Facebook advertising is a lightning rod. It seems neither brands nor consumers are 100 percent happy about the social media site's policies, placement, or procedures. But the real controversy about Facebook ads and promotions is over whether they work.
Brands should measure all marketing, and data-driven buying works best for a brand when it is getting the best price. Traditional advertising can be expensive and is often used only to drive sales (and, at times, awareness). Some brands and marketing executives think sales are the only reason to advertise. Every business needs sales. Traditionally, advertising is expensive and inefficient, yet sales are easier to track and measure.
Advertising can be used for other purposes, like maintaining customer relationships and encouraging customer feedback. These activities are hard to track and would be very expensive if promoted through traditional advertising avenues. If an advertising method were flexible and efficient, then brands would use it throughout the consumer relationship with more precision. That is what brands do with Facebook.
Facebook enables flexible advertising goals. At Leske's Bakery, we are interested in sales. However, as we discussed last month, we also want to find returning customers and entangle their extended families and neighbors. We are interested in what happens after the sale. We seek feedback through engagement to extend the afterglow of a purchase. We care about post-sales awareness, retention, and repeat business. We post lots of content and use geotargeted promotions to boost reception and entangle new consumers.
When we introduced a new donut -- and announced it exclusively on Facebook -- within a few hours, 50 people came into the store and asked for it. Hundreds of others talked about it online. For me, that's success. Since September, we have sold nearly 50,000 donuts of all flavors.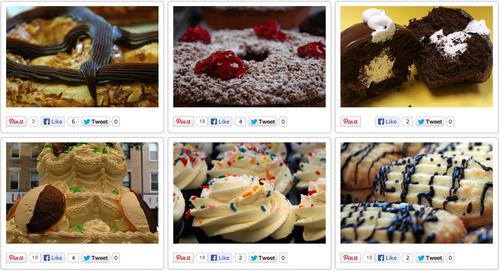 The percentage of the US population that uses Facebook every month has grown from about 42 percent in 2011 to about 53 percent today. Younger consumers may be moving away from Facebook, yet plenty remain; my 16-year-old nephew is there, along with his friends.
Facebook is perfect for advertisers because of the power it brings to advertising. The social network is easy to use and highly flexible, and it offers a variety of messaging units. It enables digital mass marketing. With permissions they gain from entanglement, apps, and permissioned sources, brands can use Facebook Exchange to import an email or phone list of any size into Facebook and target people directly. You don't have to promote and advertise to random people (though you can). You engage with precisely the one, 10, or 100 million consumers who interest your brand.
However, brands are not required to bring their own audience data. A company puts up its brand Page or Place and simply allows its content and the magic of Facebook to entangle its customer base. We did this at Leske's. When we reopened the once-famous bakery, we needed to find our historical customer base. With Facebook's help, we brought those people back in droves. Brands with a history (like Commodore, Amiga, and Leske's) have an advantage on Facebook. Older brands can find their customers there the way adults can find their classmates from high school.
Advertising on Facebook isn't limited to display ads. Promoted content is one of its greatest strengths. Peer-level endorsements connected to your brand are also very powerful. The strength of peer pressure is well known; endorsements from a friend are always more powerful than those of a stranger.
Putting aside the location and type of ads that appear on Facebook, segmenting audiences is critical to many campaigns. Large advertisers can run different sets of TV and print ads to segment their customer bases. But advertisers of any size can afford to use Facebook's geographic, demographic, and psychographic filters to segment any audience -- even those built from brand data.
Do Facebook promotions work? They have for me, and I'm not alone. They fit small-business budgets, and SMBs can use their content and paid promotions to spike demand during low and high seasons. The promotions work for large brands for all the same reasons. You get more entanglement and engagement, because you get more awareness. Once you acquire a customer, entanglement and engagement through Facebook keeps the relationship active and encourages repeat sales. It works because you can find, convert, and retain customers. That's more important than just getting sales.
Related posts:
— Harry Hawk, operations and marketing manager at Leske's Bakery, also provides interim social media and digital marketing leadership to Momentum Machines. He is co-creator of the New York City, Chicago, and Charleston food film festivals. You can find him on Facebook and Twitter, or email him at habs@panix.com.