At the start 2012, concerns about the cloud, government regulations, loss of IT control, lack of consistent and mature standards, and data privacy eroded business confidence in both private and public computing. But over the course of 2012 and into 2013, several government and industry associations have launched initiatives to enable broader adoption of cloud computing models, all of which have several traits in common: A broader focus on the privacy of individual and company data, as well as the need for greater transparency on the part of service providers.

The National Institute of Standards and Technology (NIST) has long established itself as an authority on cloud computing with the NIST Definition of Cloud Computing (NIST SP 800-145), which became a default industry standard for the way cloud was defined. In January 2012, NIST followed this up with Guidelines on Security and Privacy in Public Cloud Computing (NIST Special Publication 800-144), which provides an overview of the security and privacy challenges facing public cloud computing and presents recommendations that organizations should consider when outsourcing data, applications, and infrastructure to a public cloud environment.

And, in May 2012, NIST released Cloud Computing Synopsis and Recommendations (NIST SP 800-146), which provides an overview of major classes of cloud technology, and provides guidelines and recommendations on how organizations should consider the relative opportunities and risks of cloud computing. Together these documents provide IT staff and executives solid guidelines about compliance, governance, and security. In particular, "Cloud Computing Synopsis and Recommendations" lists the components required for secure cloud deployments, including the infrastructure layer, as well as requirements for the application stack. It details what service level agreements (SLA) expectations you should have from the cloud vendor and discusses responsibilities when outsourcing to the public cloud.

In Europe, The Article 29 Working Party established under the EU data privacy legislation made strong headway with resolving data privacy compliance concerns. On January 10, 2013, proposed amendments to the European Commission's proposed General Data Protection Regulation were presented to LIBE Committee. While by no means final, proposed amendments centered around greater emphasis on individual privacy, with clarifications of terms such as personal data, requirements for service providers, and data controllers to communicate privacy policies, more significant fines, and heavier scrutiny over international data transfers and the recommendation to appoint data protection officers for providers who process certain volumes of data.

Finally, industry associations such as the Cloud Security Alliance (CSA) have teamed up with the private sector to provide organizations with tools to build in data security, privacy, and reliability factors as well as key compliance and regulatory standards into their IT practices. Microsoft, for example, has produced a free tool, the Cloud Security Readiness Tool (CSRT), which uses the Cloud Control Matrix (CCM), a framework that maps multiple standards and regulations to standard IT policy domains to ease compliance burdens.

The CSRT is an interactive 10- to 15-minute survey of 27 questions that spans several security, privacy, and reliability topic areas, including capabilities for security policies, personnel, physical security, privacy, asset and risk management, and reliability. The output is a custom report that can help organizations speed up internal evaluations of cloud models and providers against critical risk areas and compliance with industry standards.

I have highlighted only a few examples above, and industry movement is not limited to just these instances. I will be continuing to watch this space and will be blogging about it regularly at Internet Evolution. What are your thoughts?

— Evelyn de Souza is a datacenter security strategy consultant and co-chairs the Cloud Security Alliance Cloud Controls Matrix (CCM). She blogs at RavenhairedMaven and is on Twitter @e_desouza.

Related posts:
The ThinkerNet does not reflect the views of TechWeb. The ThinkerNet is an informal means of communication to members and visitors of the Internet Evolution site. Individual authors are chosen by Internet Evolution to blog. Neither Internet Evolution nor TechWeb assume responsibility for comments, claims, or opinions made by authors and ThinkerNet bloggers. They are no substitute for your own research and should not be relied upon for trading or any other purpose.

previous posts from Evelyn de Souza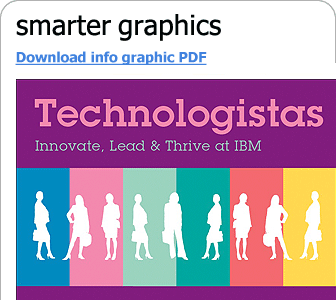 an IBM information resource


an IBM information resource

Acquire, Grow & Retain Customers: The Business Imperative for Big Data & Analytics

Find out how to use big data and analytics to change how your business interacts with customers by incorporating all sources of data to help forge long-term relationships and realize value. A holistic view of the customer, made possible by big data and analytics, ensures unique experiences and personalized communications.
READ THIS eBOOK


your weekly update of news, analysis, and
opinion from Internet Evolution - FREE!
REGISTER HERE



Wanted! Site Moderators

Internet Evolution is looking for a handful of readers to help moderate the message boards on our site – as well as engaging in high-IQ conversation with the industry mavens on our thinkerNet blogosphere. The job comes with various perks, bags of kudos, and GIANT bragging rights. Interested?

Please email: moderators@internetevolution.com