Steve Ballmer thought search was the next killer app of advertising.
Advertising on the Internet is a big thing, and will be the next super big thing. Thereís no question about it. Search in some senses is, letís call it, the killer application of advertising.
Ballmer said that in 2008.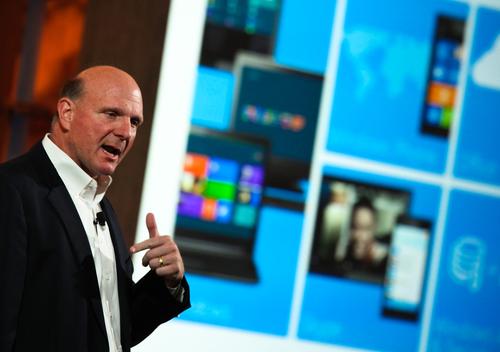 By killer application, Ballmer meant search could tie what people wanted exactly with products and services that met their implied needs -- what the user was searching for. This dramatically increases the odds the ad would be a hit. Ballmer went on to say it would be successful ďfor the foreseeable future.Ē

That was in 2008. Five years is very long time in Internet years.

Today, the innovation is SoLoMo -- the intersection of features that happens when mobile processes are location-aware and connected to social networks.

The power of real
The first generation of Internet ads had to be generic. If you made books that shipped anywhere, your store had branches anywhere, or you sold software as a download, then advertising made sense. If your company was tied to a physical location, you risked throwing a lot of money away on generic search advertising.

Then search improved: Most people filled in their location on their Google profile, so search had some location-features; other services like Groupon and Living Social explicitly used your home address.

It then became a different service, one tied to your actual GPS location, the kind of capability available to anyone who writes an app that works with a smartphone. The same application can tie in to your friends on any social network.

Suddenly, the server knows you like Chinese food, knows where your friends have eaten recently (because they checked in on Foursquare), and can send you a coupon: ďJoe, Bobby, and Suzie all ate at Ucelloís Pizza in Wayland, Michigan. We thought you might like to as well. How about half off your second pizza of equal or greater price?Ē

Thatís a way to reach customers, and it is all possible... and itís not just Foursquare.

The SoLoMo Boom
Last fall I was in Portland, Oregon, visiting the offices of Geoloqi. Geoloqi is probably best known for a public API that allowed app developers to track friends. You might use Geoliqi to remind yourself when you go to your bus stop -- so you didnít have to check every three minutes -- or to ask your spouse to pick up the dry cleaning only if they passed the Laundromat.

The business and government uses for this sort of software are obvious -- and huge. Suddenly, you can track any item, not just all the time, but when it moves or comes into proximity with another object or a predefined point: The criminal on parole, the high-value item that might be stolen, any wildlife that you'd like to track -- all these things or suddenly possible. Or consider the amount of phone calls or text messages any one of us makes when a friend is late because he's stuck in traffic. With the ability to track locations, we don't need to send those "still in traffic" texts back and forth; instead, you can watch the person's progress in a maps application.

Those are services I would pay for. And I am not alone.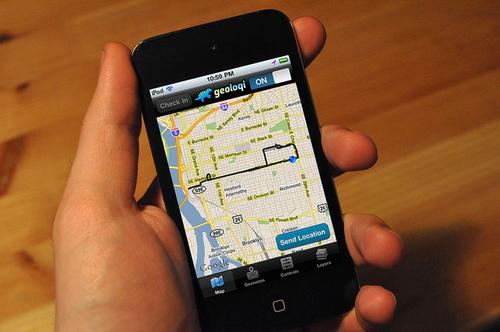 Within a week of my visit, ESRI, the world's largest make of GIS software, purchased Geoloqi, and made CEO Amber Case its new vice president of research and development.

This is going to be big.

At this point, based on pure Google+ and Foursquare usage alone, itís fair to say a critical mass of people see the benefits of SoLoMo exceeding the risks to their privacy. I wonder: What will the next general-use feature of the application be, and how can I get my company out in front?

I suspect a lot of people are pondering that question right now, too. Do you have any answers?

Related posts:

— Matt Heusser is principal consultant of Excelon Development.