After the Internet ate the bookstore, music shop, and phone book, my previous article asked what the Internet would eat next (see: Will the Internet Devour Your Job?).
I believe the answer may just be money.
To understand where money might be headed (and why), let's start with a look at where it has been.
Where money comes from
Paper money -- the kind we keep in our wallets -- is in itself a form of virtualization. That little green slip with the picture of a president is not, in itself, worth anything. The value comes from our continued belief that money is a store of value. This concept allows us to escape the bartering of the Stone Age, where people had to physically have things that others wanted, and instead trade for money.
When paper money was introduced in the 19th century, it was a promise from the government. One US dollar represented one physical ounce of silver. You could go to the government office and trade for it. After all, it is a lot easier to carry one hundred $100 bills than to carry 671 pound of silver!
Over time, most nations let go of these physical standards, and instead chose to let money simply stand for the idea of value -- a store to solve the Stone Age problem.
By the 1950s, the Diner's Club Card got rid of the physical paper, but the ability to transfer funds remained something only banks could do, mostly due to fraud concerns. A decade later, President Richard Nixon eliminated the silver exchange standard entirely, allowing the United States to print all the money it needed.
The thing is, we didn't actually print money. By the late 1960s, you could create money by adding a number in a data file on a disk somewhere.
Enter the Internet
Around the turn of this century, a tiny company named PayPal found an algorithm to get past fraud. Suddenly, anyone with an account could use a unique key (called an "email address") to send money to any other unique key.
In an age where every person has a smartphone with a scanner, do we really need to hold onto these dirty slips of paper and pieces of metal in order to trade things?
There are real advantages to dropping physical currency. First of all, cash is expensive to create; the US Mint could stop making one-cent pieces, saving taxpayers $50 million a year on pennies alone; $700 million-plus for all forms of currency.
And you would never lose money; every dime would be tracked. Software systems like Turbo Tax, QuickBooks, Quicken, Mint.com, or you name it, could automatically know what you spent where and why.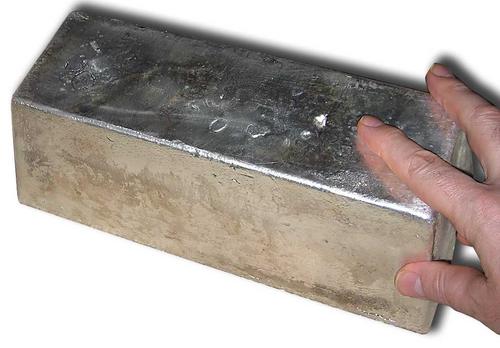 The problems
There are problems with the system I describe. Privacy tops the list; if you can see every dime you spend, someone else can too. Forcing people to use the system would mean higher fraud controls, registered email addresses, and even less privacy.

And then there is the security issue.

All the rules we have around money come from the physical age, the age before money was a zero in an account. Since then, we have managed to graft on new rules to fit, a piece at a time, and the result is a system that, from a security standpoint, looks sort of like Windows when it first met the Internet. Keeping that system private and competitive allows people to choose to take the risk of virtual currency while allowing them to store money in cash buried in the backyard.

What's next
Those privacy and security issues may keep physical money from going away entirely, but one thing is sure: People will continue to create options to bring money into the digital age. One of those options is Bitcoin, an all-virtual currency designed to run peer to peer, on many individual machines, using encryption strong enough that it is more secure than traditional dollars.

Bitcoins have been hacked three times (that we know of) since the first coin was created in 2009, so that's something.

My guess for the future is that the Internet will continue to devour money, and that more people than ever will choose the convenience of receipts and transfers at their fingertips over privacy and some amount of security.

Adding those privacy and security controls -- making people comfortable with the transfer -- that's the kind of thing that we IT professionals might be able to contribute in the next century.

And it might be a gold mine. At least a virtual one.

Related posts:

— Matt Heusser is principal consultant of Excelon Development.