In today's digital world, we have to remember so many passwords for the different accounts we use for banking and work, for social networks, and other websites. Despite our many security precautions, we often can see the results of password theft on the news. For IT departments, this creates the challenge of choosing a better way to safeguard our data and access.

At present, fingerprint biometric technology is increasingly being used as one advanced authentication system. The National Australia Bank (NAB) concentrated its biometrics authentication system using voice recognition instead of fingerprinting for customer identification.

That's because NAB believes voice recognition is more secure biometric technology than the fingerprint, said Adam Bennett, executive general manager of enterprise transformation at NAB, in a press conference in Sydney: "Voice has nearly 120 security points and the fingerprint has nearly 40 security points." The bank has more than 100,000 customers using the voice authentication on their phones today. In the future, NAB wants to expand this voice biometric system into its ATMs, too. Not only does the financial institution rely on this technology for security, but it also views voice biometrics as a way to enhance customer service, since it's designed to reduce patrons' frustration over forgotten passwords, said Warren Shaw, NAB Personal Banking's executive general manager, in a statement.

Researchers continue to push the biometrics envelope, of course. Some are investigating the use of brainwaves to create thought-control computing, which could eventually include a security application.

Interaxon's Muse headband sensor device incorporates thought-controlled computing. Although there currently is no authentication application that works with Interaxon's Muse, company CEO Ariel Garten said someone could create such an app using the company's software developer kit (SDK).

In a company experiment, Interaxon could control a building's lights using its thought-control technology. Imagine the possibilities if someone integrates this with something like Google's Project Glass.

Facial recognition and fingerprints are authentication methods used in more devices today. It may take another decade before we see voice- and thought-control dominate common consumer devices. Where do you think the future of identification will be?

— Raj Kumar is an independent industry analyst and IT professional in the Coimbatore area of India.
The ThinkerNet does not reflect the views of TechWeb. The ThinkerNet is an informal means of communication to members and visitors of the Internet Evolution site. Individual authors are chosen by Internet Evolution to blog. Neither Internet Evolution nor TechWeb assume responsibility for comments, claims, or opinions made by authors and ThinkerNet bloggers. They are no substitute for your own research and should not be relied upon for trading or any other purpose.

previous posts from Raj Kumar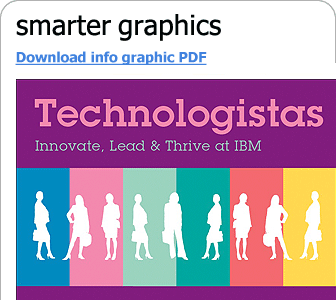 an IBM information resource


an IBM information resource

Acquire, Grow & Retain Customers: The Business Imperative for Big Data & Analytics

Find out how to use big data and analytics to change how your business interacts with customers by incorporating all sources of data to help forge long-term relationships and realize value. A holistic view of the customer, made possible by big data and analytics, ensures unique experiences and personalized communications.
READ THIS eBOOK


your weekly update of news, analysis, and
opinion from Internet Evolution - FREE!
REGISTER HERE



Wanted! Site Moderators

Internet Evolution is looking for a handful of readers to help moderate the message boards on our site – as well as engaging in high-IQ conversation with the industry mavens on our thinkerNet blogosphere. The job comes with various perks, bags of kudos, and GIANT bragging rights. Interested?

Please email: moderators@internetevolution.com