In legal circles, intent is nine tenths of the law. In other words, what someone meant to do or say is equally important as what they actually did or said.
For example, someone can be positive they didn't have the experience they expected when they shopped with an online retailer. If you don't read carefully, it might seem the experience was "positive." More likely, however, it was not.
The same holds true for social analytics, as companies discover that social media listening and measuring tools can provide misleading results. Determining customer intent is the new goal for marketers and social media experts.
Social analytics involves gathering data about customers from websites, blogs, and other social media outlets, then using that information to make informed business decisions. The practice is obviously most closely tied to marketing and customer service. It enables a company to -- hopefully -- gauge customer sentiment on a new product release, the quality of its service, or events that influence the company's activities, among other things.
The goal is to learn more about your customers and how they view your organization. This will in turn help you understand where to better invest in your operations to increase sales, reduce customer service complaints, and improve brand value.
But that is only half the picture. Organizations want to identify those influencers in social media who help drive sentiment. They want to engage those influencers in appropriate ways. And they want to act proactively to shape sentiment in the first place. It's the ultimate Whack-a-Mole game, staying one step ahead of public reaction. Remember, your company's brand is not defined by how you see yourself, but by how others see you.
"The big challenge for organizations now is how do you apply a business outcome or predictive behavior measure to social media," says Liz Miller, vice president of the CMO Council. Chief marketing officers spend a lot of time tracking what marketers are tracking, and Miller says there is both good and bad news on that front.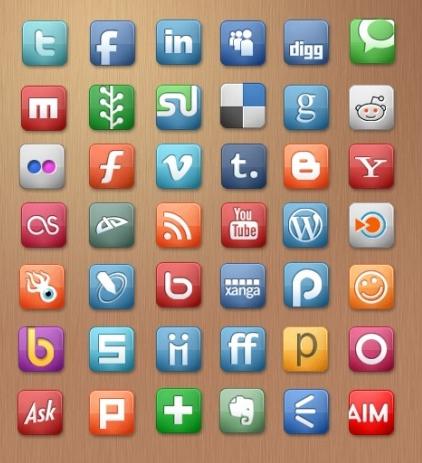 Social analytics has become especially important because of the "velocity and volatility" of data that companies collect about their customers, Miller said in an interview. In recent years, that data -- from websites, mobile devices, and social media networks, for example -- has largely been stored in isolated silos, with each collected independently of the other. That is now changing, and leading organizations are marrying all customer-centric data into one repository, where it can be effectively measured and analyzed in any way necessary, she says. That is enabling the real gain with social analytics.

To demonstrate how important social analytics is becoming, Microsoft announced last month that it was acquiring Netbreeze, a Swiss company that combines modern methods from Natural Language Programming (NLP), data mining, and semantic text analysis. Netbreeze can support 28 different writing systems, including English, German, Spanish, French, Russian, Arabic, Chinese, and Mandarin. The product can monitor a wide variety of social media sites including YouTube, Twitter, and Facebook, as well as 6,000 online news websites, 18 million blogs, and 500,000 message boards.

In similar fashion, Information Builders announced last month the launch of its WebFocus Social Media Analytics platform, designed to provide insights on customer sentiment on social media sites.

"There are a lot of exciting things happening now," Miller says. "Social analytics is taking a tremendous leap forward in terms of what we can measure."

The Gartner Group agrees, and the global research company identified social analytics as one of the top five emerging technologies in 2012.

That's the good news. The bad news, as Miller sees it, is that while companies are getting better at collecting big-data, most still don't know how to effectively act on it.

"Many companies are still at the state of grasping at straws when it comes to what they can use to make sound management decisions," Miller says.

A few companies that are using social analytics especially well include Old Spice, Virgin Airlines, and Visa, Miller says. They have designed engaging marketing strategies around their social media tools, and use analytics to help determine what would make for a more satisfying, interactive customer experience.

Even "the stodgy old airline, American Airlines" has figured out to how to be cool in social media, Miller notes. "They have created action centers, and are using social media to be a listening post for their brand. Their response time to social media is within the hour, and they understand the motivation that customers have to be engaged with online."

Social media expert Paul Gillin agrees. The author of four books on how organizations can effectively use social media to advance their brands, Gillin says the new trend is "how to achieve a better measure of influence, and what defines influence."

Merely tracking the number of followers that someone has on Twitter does not measure influence, Gillin notes.

Gillin agrees that "most companies are not doing a better job at digging through data. They've gotten very good at collecting it, but not at analyzing it yet." Even a lot of data analysis that is conducted "doesn't yield very interesting points," Gillin told me.

However, Gillin predicts a brighter future. More large companies are figuring it out. Midsize companies are demanding more value from social analytics. And the tools are getting better.

As social analytics tools improve further they will be able to understand what patterns of behavior are and how to recognize them. At that point, they will be truly thinking machines that can understand how, when, and where to engage the customer before the customer even realizes they are ready. That will be the ultimate Whack-a-Mole victory.

Related posts:

— David Weldon is an experienced editor, writer, and research analyst, with over 30 years of experience in the communications and research fields.