At its recent Futures Conference, Ford brought together big names such as Seth Godin, Sherry Turkle from MIT, Steve Wozniak, and Pixar's Jay Ward to discuss where they see Ford going and how it intersects with some of their predictions about the Internet. Topics that were covered include how brands can improve how they tell their stories and how companies can focus more closely on improving the health and wellness of their employees and customers.
Storytelling is at the heart of Ford, and who can't remember how Henry Ford automated mass vehicle production? But what Henry is less well known for is his inveterate collecting of industrial Americana, now housed in the Henry Ford Museum that adjoins his company's manufacturing complex. At the museum, you can see the rise and fall of numerous industrial technologies, including an automated light bulb glass blowing machine, the first steam engines of James Watt, and an exploded Model T showing the relatively few component parts. You can also see this map of how many electric vehicle-charging stations were around in the early 1920s, when they were first popular.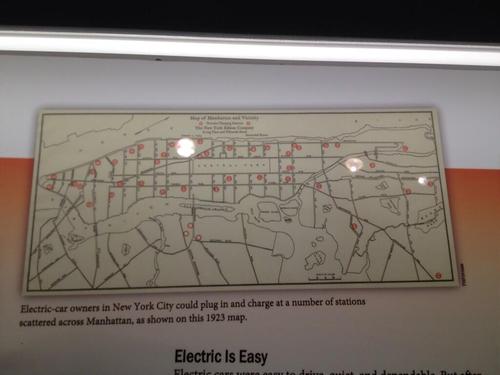 Storytelling can take many forms, as Seth Godin reminded us. Look at the advance press for the new sexy cylindrical Mac desktop. "The new Mac has a story before we even touch it," he said. Even the storied Model T has a reason for its color: "Henry Ford painted it black because he found out that black paint dried four hours faster. He was all about productivity," said Godin.

Jay Ward handles all the Cars animated movie-related content for Pixar Animation Studios. "Storytelling is king -- without a story, you don't have a great movie," he said. And part of great storytelling is that realism counts, along with compelling content and memorable characters. "Even the bad guys in our movies are memorable," he said. Part of his process in creating these stories is what he calls being able to "show our work early and show it often, so I can see the rough and dirty intermediate steps and back of the envelope stuff."

Other speakers were also quite precise on this point, saying that perfection is the enemy of the good and other adages.

Another example of strong storytelling is Ford's own Mustang, which turns 50 this year. Surprisingly, there are more than 3,000 feature films that feature Mustangs of various vintages. (Ford is keeping track, to be sure.)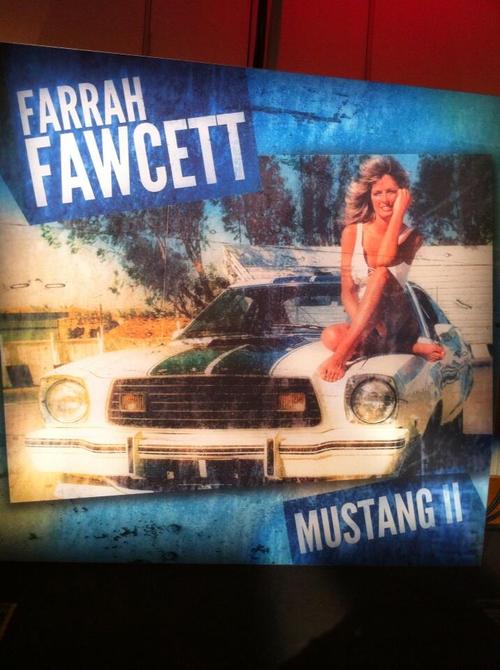 A final example of great storytelling came from Rachel Shechtman, whose Story is a new retail venture in Manhattan that is changing the way retail stores are constructed. Her idea is a space that has the opinion of a magazine, changes as frequently as an art gallery, and sells items like a store.

"We tell our stories by putting events that bring the concepts to life. It isn't a brand that is putting their logo on the wall, and a lot of our store has stuff you can't buy," she said at the conference.

Ford's ongoing corporate story includes a focus on health and wellness issues -- and how it is helping drivers stay safe and healthy. Said Bill Ford: "Now we have cars that can monitor your health and tell you if you have driven too much."

In the future we could see a car seat that will provide continuous heart rate monitoring and match that with current traffic conditions. The car can route an incoming phone call into voicemail if there is too much going on around you. And Ford has partnered with Medtronic to monitor blood sugar levels and trend lines so you can take corrective action. You can also pair that device via Bluetooth and quickly see the glucose level of your child in the back seat.

Cars play a big part in many consumers' lives. Ford hope its vehicles, which are increasingly incorporating these emerging technologies, take on a starring role.

Related posts:

— David Strom is a world-known expert on networking and communications technologies. He has worked extensively in the IT end-user computing industry and has managed editorial operations for trade publications in the network computing, electronics components, computer enthusiast, reseller channel, and security markets.