Technology buyers use online resources more than ever -- including community sites, social networks, and review sites. Forrester reports that "Tech buyers are using web and community resources to complete nearly 70% of their buying journey before they ever engage with a sales resource."
Here are three ways you can use these new platforms to make better buying decisions:
Joining networks and communities where you can find other real users discussing the products and solutions that you use or plan to use
Finding others who have already completed the vendor selection process that you're going through and getting unbiased information from them
Browsing reviews of enterprise tech products on Yelp-type review sites for businesses.
As a tech buyer, joining online communities helps you get real user feedback about some of the solutions and vendors you might want to purchase. You can better negotiate with vendors by using the input you get from your peers -- uncovering and addressing issues before making a vendor purchase.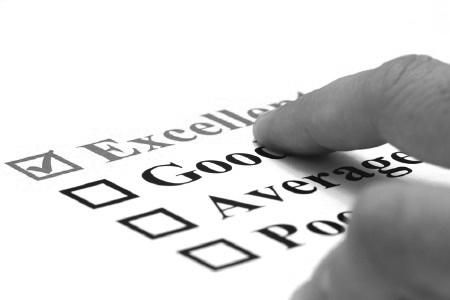 The top types of content buyers look for are peer experiences and product reviews, according to Forrester. Expert opinions come in at number three.

Perspectives from the Executive Office
I recently spoke with C-level executives from billion-dollar enterprises to get their insights about purchasing. Diane Schwarz, CTO of Textron, a Fortune 500 company with 33,000 employees and revenue of $12 billion, told me "we do a very comprehensive evaluation process, and we consider a solution's pure functionality as contributing only about 40 percent to the ultimate decision." Schwarz has an efficient approach to vendor selection, and says her buying team pays more attention to the vendor's culture, its transparency during communication, and its financial health.

Diane's team at Textron has taken advantage of social platforms in the buying process, not only by reading reviews and asking questions, but also by contributing templates and best practice documents to the community. They understand the success of vertical social networks is based upon a "give to get" model where you need to contribute to the community, not just consume.

Eric Dirst, senior VP, CIO, and interim president for Online Services at DeVry, told me "we like to narrow our choice down to at least two vendors and negotiate so that pricing is similar, and therefore not part of the decision process." Dirst developed best-practices for vendor selection. He shared with me how a solution architect and an enterprise architect are critical roles to ensure that both business process needs (solution architect) and IT and business architecture needs (enterprise architect) are met.

Dirst's team at DeVry has taken advantage of social platforms in the buying process -- not only tapping into review sites for enterprise software, but also participating in a collaborative panel on the topic of virtualization in which real users share their experiences in a vendor-neutral environment.

What to consider now
We're all sharing our successes and failures in tech-buying decision making faster than ever via online communities. Similar to what we've gotten used to when booking a hotel or picking a place for dinner, we look for those five-star reviews. Our peers provide the best real feedback.

In a vertical B2B market, we can find the kind of information we need to begin narrowing down choices before even contacting the vendor. Professional social networks provide the kind of crowdsourced data that business professionals need as they go through the B2B buying process.

Related posts:

— Russell Rothstein is co-founder and CEO of IT Central Station. Follow him on Twitter at @RussRothsteinIT or Google.