A recent Wall Street Journal article "The New Resume: It's 140 Characters" describes how recruiters are increasingly using Twitter to post jobs, hunt for candidates, and research applicants. They're fed up with traditional recruiting sites and floods of irrelevant resumes.

I can understand their frustration, but Twitter's not the answer.

Yes, of course Twitter can be a useful tool when recruiting for social media managers. It's a great way to see a person's skills and experience in that domain in action. But the fact is most corporate jobs don't require you to be a power Twitter user or have any social media expertise at all.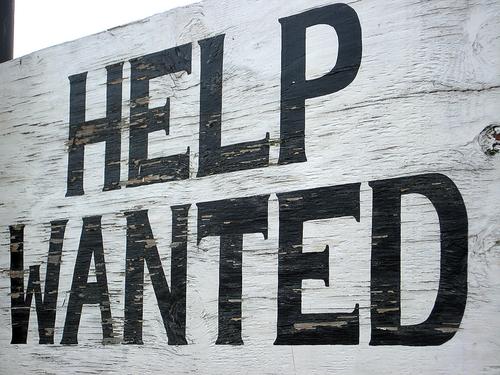 Twitter may not be the best tool for most people to get hired -- but it's become a great way to get fired.

Just last month, a senior developer was axed from her job after posting a tweet about a sexist remark she overheard. And who can forget the case of the new hire who tweeted he was taking a job at Cisco just for the money; once Cisco saw the tweet, the company rescinded its offer and he was out of a job.

We know many corporations are averse to social networks, not only blocking access to consumer social networks such as Facebook but also barring professional networks like LinkedIn that can actually help many do their jobs better.

So if Twitter is not the best way for job candidates to promote themselves in today's world, what is better than the traditional resume? After all, recruiters' frustration is real -- recruiting sites feel as if they've become automated machine-code readers, completely losing the personal touch that is required for matching the right candidate with the right job. And with the ease of sending out your resume en masse, it has become all too simple for candidates to literally spam recruiters and recruiting sites with resumes that are untargeted.

So there must be a better way for candidates to promote themselves and get visibility to employers. Can it be done better with social networks? Yes -- but it takes a lot more than 140 characters.

The key is the difference between consumer social network and professional social networks. Professional social networks are a great way for job candidates to promote their skills and talents online. But if all you're doing is building a great profile on LinkedIn, you're missing the boat. Your LinkedIn profile shows where you've worked, your education, and whom you know. But the key is not to just show whom you know but what you know about your domain. Some people blog, but the fact is that it is very difficult for most people to keep a professional blog up-to-date; writing posts about professional topics takes a lot of effort and a constant stream of ideas. The last thing you want is to create a blog that's boring or poorly researched. It could actually hurt your job prospects when hiring managers are underwhelmed by your blog.

There are, however, three things you can do today to promote your professional skills:
Get active in community sites for your job domain. Help others and get award badges to show you are an expert
Start your own LinkedIn group and build up your own community. It's free and easy to do -- you just need to find a niche or angle that is different than what's already out there. Then make the group successful
Write reviews of business applications and other software you use in the workplace. There are increasingly more sites for professionals to write reviews of the products they use at work
Twitter is great for lots of things, but using it as your online resume is not top of the list for most people. There are plenty of other social networks and websites you can use to build a great online resume. What do you think? What online resources do you use to promote your professional skills online? Add your comment below.
Related posts:
— Russell Rothstein is co-founder and CEO of IT Central Station. Follow him on Twitter at @RussRothsteinIT or Google.