Regardless of whether we're doing online banking, researching new markets, working in the cloud, or simply surfing, we're at risk of becoming a victim of hackers. IT departments take extensive steps to protect data, networks, and devices, but in an era of BYOD and increasingly sophisticated cybercriminals, employees also have to safeguard themselves.
The times when telephones were used solely for making phone calls are long gone. Smartphones and tablets can be used anywhere for practically any function, yet they have their drawbacks. Symantec's State of Mobility survey found that users' biggest fears are devices being lost or stolen, the loss of data, and outsiders gaining unauthorized access to company resources. Unfortunately, all these fears are well founded.
There are steps users can take to protect their smartphones, tablets, and data. Here are my 10 tips to enhance your security when using mobile devices.
The easiest way to secure mobile devices is for users keep their basic protection up to scratch. Many of today's viruses, worms, and Trojans also target smartphones and tablets. An Internet-enabled device should always have an up-to-date antivirus program and a personal firewall. In addition, never underestimate the value of built-in security settings. A simple password query is extremely helpful if you're unfortunate enough to lose a phone after just a few hours of use.
Activate wireless connections only when you need them. VPN servers are helpful when using open WiFi hotspots, since they encrypt users' traffic, making it impossible for unauthorized users to intercept things such as user IDs, passwords, and confidential documents.
People are often tempted to install free apps without considering the consequences -- something dubious app developers exploit. Bear in mind that any apps you install may have issues. They could disable security functions or collect data not required for the specific application. Users should install only apps from reliable sources -- something for which Android offers a special menu item.
BYOD users should be especially aware of encryption opportunities. People should always store sensitive data with encryption software. Corporate data (such as business partners' details, email correspondence, and text messages) should be made available on local servers with password protection. By the way, Google is going down a different avenue; its operating system now allows more than one user to access the same device. And providers like Deutsche Telekom have been offering business customers mobile device management solutions for some time.
Nowadays it's standard practice for users to automatically protect their mobile devices against theft whenever possible. Once you've registered a smartphone with an anti-theft service, you can delete all the data remotely if the device is misplaced or stolen. This service assures you that sensitive information won't get into the wrong hands.
Businesses and users must be aware of the access rights granted to installed apps. It's really worth studying the privacy policy of each app provider to ensure you know which rights you're giving each developer. Some apps gain access to your contact list; others track you by linking to your GPS.
Turn off geotagging, the feature that can tell people where you were when a particular photo or video was taken. Most phones give you this capability.
Users should back up their mobile device data on a regular basis, either locally or in the cloud. Don't forget to encrypt your backups -- something you can do after the fact. And use a strong password to protect your backups to ensure others can't access the stored data.
Some people casually use in-app purchasing options, but this may prove very expensive. Though inputting payment information for each purchase can be a time-consuming process, it eliminates mistakes and potentially costly thefts. (Your credit card may not hold you responsible, but the phone discussions and followup paperwork can still waste your time.)
Most cloud services have PIN generators. It can seem tedious, but it's not a bad idea to have a text-generated PIN (in addition to your password). If your device is stolen, changing all the passwords will also reset your PIN.
At the end of the day, it's up to users to weigh the risks and benefits and take appropriate action. Discuss the options with your IT department, and figure out the best approach. Odds are you will lose your device or find yourself a target of hacking at some point. Taking a few extra minutes for protection now is well worth the time and hassle you'll save when that loss occurs.
Related posts:
— Charlotte Erdmann comments on a wide range of technologies from her base in Berlin. In addition to blogging, she is a media and communication consultant, organizing and managing large customer magazines and marketing activities within the IT industry.
The ThinkerNet does not reflect the views of TechWeb. The ThinkerNet is an informal means of communication to members and visitors of the Internet Evolution site. Individual authors are chosen by Internet Evolution to blog. Neither Internet Evolution nor TechWeb assume responsibility for comments, claims, or opinions made by authors and ThinkerNet bloggers. They are no substitute for your own research and should not be relied upon for trading or any other purpose.

previous posts from Charlotte Erdmann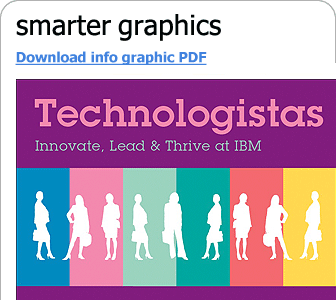 an IBM information resource


an IBM information resource

Expert Integrated Systems: Changing the Experience & Economics of IT

In this e-book, we take an in-depth look at these expert integrated systems -- what they are, how they work, and how they have the potential to help CIOs achieve dramatic savings while restoring IT's role as business innovator.
READ THIS eBOOK


your weekly update of news, analysis, and
opinion from Internet Evolution - FREE!
REGISTER HERE



Wanted! Site Moderators

Internet Evolution is looking for a handful of readers to help moderate the message boards on our site – as well as engaging in high-IQ conversation with the industry mavens on our thinkerNet blogosphere. The job comes with various perks, bags of kudos, and GIANT bragging rights. Interested?

Please email: moderators@internetevolution.com