During the worldís biggest entertainment trade show, the Consumer Electronics Show in Las Vegas earlier this year, pundits agreed that cloud gaming was the future. In fact, it could overtake traditional gaming by 2020.

Gaming in the cloud works a little differently from traditional computer games. Hitherto, casual players have had to deal with the problem of the latest games demanding too much from their existing computers' hardware. The graphics card frequently has to be replaced -- and that also means buying a new power supply. The games themselves are expensive enough, and hardware upgrades easily eat up another three-figure sum.

But with cloud gaming, itís a whole new diversion. You no longer play games on your own computer; instead, they're powered on your providerís server. The only information thatís transmitted to users is the screen signals, while players in turn just transmit their playing commands. As a result, even newer games that normally require a top-of-the-range computer can be played on that antiquated machine in the spare room running Windows XP. Whatís more -- and this is by no means insignificant for the cloud gaming business model -- even Apple users, previously elusive to the gaming industry, can play as well.

That's great news for game developers and players.

As broadband becomes the standard way to connect to the Internet, the market for cloud gaming providers is expanding fast. The annual turnover of the games industry is currently about $30 billion -- although researchers haven't yet figured out just how big a share of cloud gamers command. Estimates find that approximately 10 percent of all gamers have expressed interest in cloud gaming. That may not be a very high percentage yet, but itís still a considerable chunk of the market.

OnLive, with its menu of on-demand games. One company in hot pursuit is Gaikai, which was bought out last summer by Sony for a tidy $380 million. Thereís also competition from China, where Cloud Union and Cyber Cloud Technologies are banking on the rapid growth of cloud gaming. Other players to watch include Ubitus from Taiwan, Playcast Media Systems (Israel), G-cluster Global (Japan), and Agawi from the US. Mind you, the current market leaders in the gaming segment arenít ignoring this sea change either. EA, for example, allows users to try out demo games in its browser, while Ubisoft, Nintendo, and online gaming specialist Steam are all working on cloud versions. Microsoft, too, is said to be very interested in cloud gaming.

Even hardware manufacturers like Nvidia have smelled big business in cloud gaming. At CES, Nvidia displayed new gaming servers bearing the name Grid. Theyíre available in towers containing up to 20 servers, each of which can manage 24 users. Given the vast number of online gamers, Nvidiaís probably doing quite well out of cloud gaming, especially with six of the leading providers relying on its technology. Whatís more, the new servers can also be operated via smartphones or tablets -- and this is where the highest growth is set to take place in the future.

Thatís not to say there aren't some critics. Gamers complain that although theyíre basically buying a copy of the game, itís not actually made physically available to them. That means they canít sell games to anyone else or carrying out changes or "mods." Another problem is the vast amount of data that has to be streamed. Cloud games canít yet be played in high-definition because neither connection speeds nor server farms are up to it. Even with fiber optic cables, things can quickly get sluggish. The server farm canít be more than 400 miles away or else reaction times are too slow. If signals have to span a greater distance, it can take as long as a second for the screen to respond in a frantic gaming situation -- and by then it could be too late.

Even so, cloud gaming is the future. Forecasts say that it could overtake traditional gaming as early as 2020. With server farms becoming cheaper all the time and processorsí rising CPU/GPU performance, the development of the market is all but predetermined. Above all, companies that only use games to attract customers could find cloud gaming especially beneficial -- which in turn will be good for suppliers. Whether their ultimate goal is creating great games or using games to attract clients, cloud gaming should allow developers to reach a larger audience.

Related posts:

— Charlotte Erdmann comments on a wide range of technologies from her base in Berlin. In addition to blogging, she is a media and communication consultant, organizing and managing large customer magazines and marketing activities within the IT industry.
The ThinkerNet does not reflect the views of TechWeb. The ThinkerNet is an informal means of communication to members and visitors of the Internet Evolution site. Individual authors are chosen by Internet Evolution to blog. Neither Internet Evolution nor TechWeb assume responsibility for comments, claims, or opinions made by authors and ThinkerNet bloggers. They are no substitute for your own research and should not be relied upon for trading or any other purpose.

previous posts from Charlotte Erdmann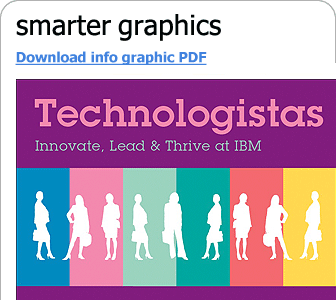 an IBM information resource


an IBM information resource

Expert Integrated Systems: Changing the Experience & Economics of IT

In this e-book, we take an in-depth look at these expert integrated systems -- what they are, how they work, and how they have the potential to help CIOs achieve dramatic savings while restoring IT's role as business innovator.
READ THIS eBOOK


your weekly update of news, analysis, and
opinion from Internet Evolution - FREE!
REGISTER HERE



Wanted! Site Moderators

Internet Evolution is looking for a handful of readers to help moderate the message boards on our site – as well as engaging in high-IQ conversation with the industry mavens on our thinkerNet blogosphere. The job comes with various perks, bags of kudos, and GIANT bragging rights. Interested?

Please email: moderators@internetevolution.com