First, consumer brands used gamification to improve their connections with retail customers. Whole Foods, for example, ran a two-week game to educate and motivate customers to make healthy choices. Now enterprises are using it to engage employees.
Gamification is a kludgy word, but no one has come up with a better one for the concept of applying game design and mechanics to educate or motivate people. Companies are using it in software and on social networks. It adds an element of play to captivate users, usually to train or motivate them in some way. The user earns points and/or badges, and some type of prize is often awarded for reaching a certain level.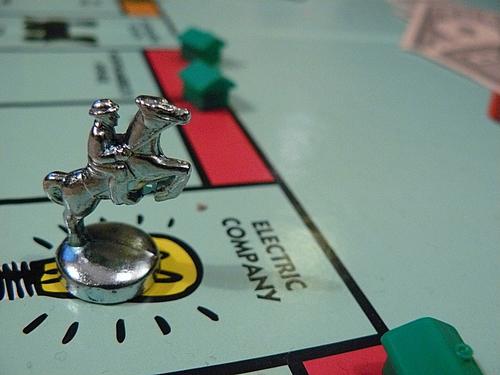 Analysts say companies recognize that gamification can encourage certain behavior in employees. Collaboration, particularly on internal social networks, is a common application. NTT Data, for example, dramatically increased participation on its internal social network from 400 employees to more than 4,000 by using gamification. Imran Sayeed, CTO of NTT Data, told ComputerWorld that his Japanese company started giving out "karma points" to employees who participate meaningfully in the network by doing things like posting good content or answering questions posted by others. That motivation encouraged collaboration, which led to the creation of services for its customers, ultimately generating $5 million in new revenue.
Another use case is training. NTT Data developed a leadership training game using a samurai theme. By asking a series of questions, the game assesses leadership skills and then offers customized training (in the form of a quest) in areas where an employee needs help. The company has also developed a smartphone game designed to help salespeople (who pretend to be secret agents) learn how to sell new products and services.
For a generation raised on computer gaming, this type of motivation and training may be the wave of the future. In fact, the trend is making its way even into the most staid professions, like the law. Wolters Kluwer, a Dutch company that provides data services to the legal profession, launched a free app for law school students last summer (registration required). Designed to help students memorize their jurisprudence, the game challenges them to match the name of a court case to its description. Available throughout the Netherlands, the game lets students compete against one another, and a leaderboard shows the top scorers. Wolters Kluwer sees it as a good way to familiarize rising lawyers with its products, and a Dutch law firm has co-sponsored the game, seeing it as an opportunity to identify and recruit the top students.
But the biggest benefit of gamification may be the rich trove of data it collects from users. Such information can show NTT Data, for example, which employees have the best potential for leadership. By seeing how students use its app, Wolters Kluwer is conducting market research on how it might gamify future products.
Analysts expect companies to adopt gamification at a pretty fast rate. By 2015, 40% of global Fortune 1,000 organizations will use gamification as the primary mechanism to transform business operations, Gartner predicts.
Are you ready to play?
Related posts:
— Tam Harbert is a freelance journalist based in Washington, D.C.