In a few short years, social media have become the fastest-growing platform for workplace communication. Now it looks like machines will be getting in on the act.
Of all the examples of social enterprise that Salesforce.com trotted out at its Dreamforce conference in San Francisco last month, the one that really represented a new frontier came from General Electric, which is running with Salesforce.com CEO Marc Benioff's suggestion to "create a social network around an aircraft engine."
Last year, GE tapped Benioff & Co. to help push the boundaries of the man-machine interface. The result is a concept known as GE Share, in which social capabilities embedded in everything from turbines to CAT scanners to jet engines will eventually enable engineers -- both within GE and at its customers -- to follow data feeds generated by such products. That data will be used as the basis for collaboration among the engineers following the feed, as well as between engineers and the product itself.
In a keynote appearance at Dreamforce, GE CEO Jeffrey Immelt said the ability to use social media to marry real-time customer data with real-time performance data generated by products is a holy grail for the company.
"If we can change the way our engines operate by getting real-time data, that's huge," Immelt said. This emerging approach to social media "compresses time, it compresses layers, it makes access happen, and I think it's just beginning."
For instance, if engineers can use GE's jet engine data feeds to make adjustments that would reduce fuel consumption by just 1 percent, it would lead to $2 billion of savings for airlines (and, presumably, a lot more engine orders for GE).
Charlene Begley, GE's global CIO, also made a quick appearance at Dreamforce. She made it clear that there's an enormous amount of real-time intelligence to be gained from using social media to access updates from products as they're operating.
"If we can quickly grab that data and turn it into information for a railroad to run their locomotive better, or for an airline to have better fuel efficiency, that's huge value," Begley said. GE Share "just unlocks that for us."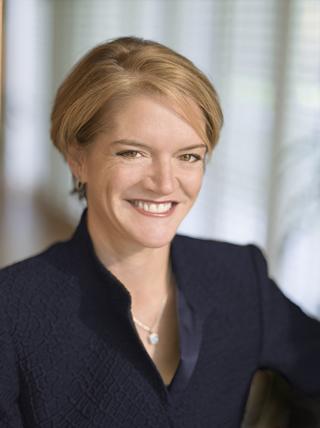 Not that tapping social media in this way doesn't raise some technology hurdles in managing a new (and potentially huge) stream of data. In fact, Stefan Ried, a Forrester Research analyst who covers cloud computing, voiced his skepticism during Benioff's description of the GE project. "Does Salesforce.com really have a Bigdata Strategy to handle volumes of machine events???" he asked on Twitter. "The platform can't deliver today!"
GE's plan may be the most ambitious example yet of man-machine social networking, but other efforts have been exploring that frontier. For example, Alex Williams wrote last month on TechCrunch about efforts at VMware to embed social capabilities in host machines and virtual servers, enabling IT administrators to monitor communications between hosts and servers.
Elsewhere, there is a social media outlet for commercial robots. The outlet is designed to let the machines alert their owners about things such as batteries that need charging or vacuum bags that are nearly full.
Clearly, this is a largely untapped frontier that holds great promise for the future of business, especially once Salesforce.com and other suppliers of social enterprise technology can address the accompanying big-data challenges.
Related posts:
— Tony Kontzer is a freelance business and technology journalist based in California.