The Gilt Groupe, a luxury online retailer, recently undertook a series of technical exercises using social media and analytics in an effort to understand its customers. And the results fell short of expectations.
In essence, what the company learned was that social media is a powerful tool for growing brand awareness, increasing word of mouth, and engendering customer loyalty. Twitter is a great place to extend customer service. Facebook is a good place to share corporate news. But social media alone will not supply the needed business insights or business actions.
Itís also clear that the tools to analyze social media are nascent and evolving. So a companyís actions in the social realm need to be integrated with other marketing campaign activities, then analyzed as a whole.
When social media is matched to correct task, the results are impressive: Ford Motor Co. used YouTube to reintroduce its Fiesta subcompact car to the US market. This resulted in 6.5 million views and 10,000 cars sold in the first 6 days. Levi Strauss used social media to offer location-specific deals to some 400 consumers. The effort resulted in 1,600 people showing up at the designated stores. But none of these activities were carried out in a vacuum. They were part of a broader set of plans to drive brand awareness and sales.
The Gilt Groupe was founded in 2007 on the premise that consumers would flock to gilt.com to take advantage of flash sales of premium designer goods. The members-only shopping site has grown globally with offices in the US, Ireland, and Japan. Gilt has extended its brand beyond men's and women's designer fashion to include home goods, food and wine, city-specific deals, and unique travel experiences.
Gilt hoped the insights it culled about consumer sentiment and behavior would lead to breakthrough business ideas that would further drive online sales and brand extensions.
The engineering team, headed by director of data engineering Geoffrey Guerdat, used a variety of technologies to understand customer tweets regarding the Gilt brand and buyer preferences.
Gilt used Hadoop to manage the text-based data that Twitter generates and Cognos analytics to search out patterns in consumer behavior. The team went so far as to implement a Twitter sentiment analysis algorithm developed by students at Stanford University to get a handle on its Twitterverse.
Despite these herculean efforts, the business results were wanting, Guerdat said at a recent big-data conference hosted by The Data Warehouse Institute. In short, Gilt relied on Twitter to deliver information that would help drive consumer actions, but the business insights were not substantive enough, so the information Gilt hoped to glean fell short of expectations.
One of the problems of gauging consumer sentiment in the social realm is the nuance of human communications. Itís hard to tell if someone is being serious or sarcastic, positive or negative. Also, a single product or event might not generate enough data to be statistically significant. And while consumers might tweet about a really great deal, do they really want to tell the world about every shopping experience? I think not. This, in turn, limits the amount of useful data a company can rely on.
The marketing activity that generated the best results for Gilt was the release of an iPad app called Gilt Taste. The app includes over 100 recipes, through which users can flip without touching the tabletís screen; the iPadís camera tracks the userís hand movements to turn the pages. The app received mention on a morning TV show and in the New York Times, which helped to amplify consumer mentions on Twitter and downloads on the Apple App Store.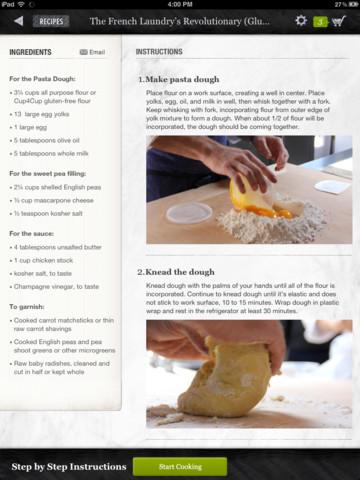 Which takes us back to our original supposition -- that social media and analytics are great tools, but they canít be used in isolation. As one of the tent poles in a companyís marketing infrastructure, social media needs to be integrated into each companyís business strategy. And every organization needs to determine the best use for each social network in which it participates. In essence, you need to pick the right tool for the job.
Social networking must be part of a rich toolkit of marketing plans and technologies that help companies engage with their customers on an ongoing basis.
Related posts:
— Karyl Scott is a technology journalist based in San Diego, where she covers the intersection of mobile and social media, big-data, analytics, and business innovation.