1
saves
Whenever I whip out my BlackBerry Bold in public, someone will undoubtedly say, "Oh, how cute. You still use a BlackBerry." Yes, I do, and I'll use it until the day I die.

My love affair with the BlackBerry began when I bought a shiny red Curve in 2008. Three years later, I upgraded to the Bold. Now that BlackBerry (formerly Research in Motion) has announced its Q10 will be available in April, I've got my eye on a new one.

My devotion is not unlike that of the hardcore Apple fans. I've fallen hard since that first Curve, and I can't imagine a world without a sleek, shiny BlackBerry smartphone.

Without further ado, here are the top 10 reasons you'll need to pry my BlackBerry from my cold, dead, zombified hands.
Security: With the slew of Android malware out there -- most recently, the Windows Trojan horse in the Google Play store that looks like a cleaner app but wreaks havoc on both an Android device and a Windows machine -- I'm happily passing. Because the BlackBerry has its own tight security controls, and because hackers don't think it is cool enough to develop malware for it, I feel pretty safe downloading BlackBerry apps from the App World store and plugging the device into my, yes, Windows computer to back up data.
Enterprise superiority: There may be no stopping the consumerization of IT, which leads to BYOD programs that create headaches. But BlackBerrys are the only smartphones with the tools to manage them in the enterprise: BlackBerry Enterprise Server, Mobile Fusion, Balance (which encrypts only corporate applications), and a unified management console. Combine these with BlackBerry's security track record, and there's no reason for any enterprise to eschew BlackBerrys in favor of BYOD, unless it likes keeping the IT department hopping.
The physical keyboard: I actually groaned when I saw the BlackBerry Z10 with a full touchscreen. I'm one of those people who actually need to feel the keys while typing texts and emails. I was relieved when I learned that the Q10 will have the keyboard I know and love.
The trackpad: I know I'll lose my beloved trackpad in BlackBerry 10, but for now, it's very comforting. A quick swipe of the thumb takes me to the next screen or down the page, and a click brings my screen to life. It's smooth and elegant, and I will miss it, though BB10 promises to be every bit as sleek as my trackpad.
It means business: Android devices and iPhones are cool. I will admit they are stylish and beautiful, while BlackBerrys are the suspender-wearing, Initech-mug-carrying Lumbergh. But when I pull out that phone over a business lunch, you know I'm not texting a friend or checking Facebook.
Simplicity: The BlackBerry is harder to load with distractions, and the world has enough distractions already. As I write this, I have no fewer than 10 tabs open in my web browser, and I'm restraining myself from fiddling with the TV (or grabbing my BlackBerry). My BlackBerry doesn't have room for distractions like Angry Birds or other games. This helps me focus in social and business situations. For me, it's too tempting to grab my phone and start firing birds at belligerent green pigs, so not having that as an option is much smarter.
Capabilities: The device does what I need it to do -- and well. Here's what I need a smartphone to handle: phone calls, email, texting, my calendar, my address book, tweeting, very light web surfing, taking unexpectedly cute pictures, and getting directions with Google Maps. The BlackBerry does this all very capably with either built-in tools or apps I can download for free.
BlackBerry Messenger: I primarily text only one person, but we text each other frequently. Fortunately, we both have BlackBerrys, so we can text each other through BBM and save money, because we use our data plans instead of the text messages allotted us by our mobile phone company. That feature alone has probably paid for the cost of my BlackBerry.
Durability: I can't tell you how many times I've dropped my BlackBerry on my driveway, on the tile floor at the mall, or in the kitchen. Yet all I have to show for it are a couple of dings on the sides. The screen hasn't cracked. The functions haven't been compromised.
BB10: This is going to be a game changer. Once I get used to the absence of navigation buttons and a bit of touchscreen on my Q10, I will be able to operate my phone with one hand. When I'm lugging my carry-on through the airport, I'll be able to check my email and text my loved ones to let them know the first leg of my journey went without incident. I'll have a Hub that will let me view all my communications (Facebook status updates, LinkedIn updates, tweets, emails, texts, BBMs, and missed calls) in one place. I'll even have a cool Time Shift feature on my camera to help me get the perfect shot -- never easy with my small children as subjects.
In short, I'll still be using my BlackBerry even when I'm a zombie. It strikes just the right balance of seriousness, functionality, and a little bit of fun (hence the single emergency playlist on my media card). I'll be holding my Bold until I stumble across Rick Grimes and his crew, and only when Michonne lowers the katana will I drop it for the last time.
Related posts:
— Christine Parizo is a freelance writer specializing in business and technology.
Channel:
Tags:
The ThinkerNet does not reflect the views of TechWeb. The ThinkerNet is an informal means of communication to members and visitors of the Internet Evolution site. Individual authors are chosen by Internet Evolution to blog. Neither Internet Evolution nor TechWeb assume responsibility for comments, claims, or opinions made by authors and ThinkerNet bloggers. They are no substitute for your own research and should not be relied upon for trading or any other purpose.

previous posts from Christine Parizo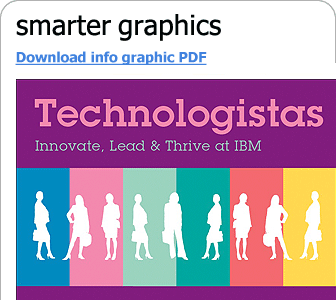 an IBM information resource


an IBM information resource

Expert Integrated Systems: Changing the Experience & Economics of IT

In this e-book, we take an in-depth look at these expert integrated systems -- what they are, how they work, and how they have the potential to help CIOs achieve dramatic savings while restoring IT's role as business innovator.
READ THIS eBOOK


your weekly update of news, analysis, and
opinion from Internet Evolution - FREE!
REGISTER HERE



Wanted! Site Moderators

Internet Evolution is looking for a handful of readers to help moderate the message boards on our site – as well as engaging in high-IQ conversation with the industry mavens on our thinkerNet blogosphere. The job comes with various perks, bags of kudos, and GIANT bragging rights. Interested?

Please email: moderators@internetevolution.com