As Hurricane Sandy blew its way up the Eastern seaboard, it knocked out Datagram, the New York company that hosts Buzzfeed, the Huffington Post, and Gawker sites, among others. The Huffington Post and Buzzfeed appear to be back to business as usual, but Gawker's banner proclaims that it's a "backup" site.
Meanwhile, the big cloud providers weathered the storm with little or no downtime.
Apple, Amazon Web Services, and Rackspace prepared for Sandy's wrath, and it showed. According to its status page, Apple's iCloud went down on Tuesday, bringing down the game center for all users and FaceTime and iMessage for some. However, services came back up again quickly. Amazon Web Services experienced short disruptions to two of its services, CloudFront and EC2, but those disruptions were resolved in a matter of hours. Rackspace had a chat outage, some latency with Cloud DBaaS, and a few problems with Cloud Sites -- also resolved in a matter of hours.
Google escaped unscathed. It was even able to provide Sandy-related resources, such as a crisis map advising where to find hospitals and shelters in the wake of the storm. The Google Apps status dashboard lists no outages, even though one of Google's datacenters is in North Carolina, right in Sandy's path.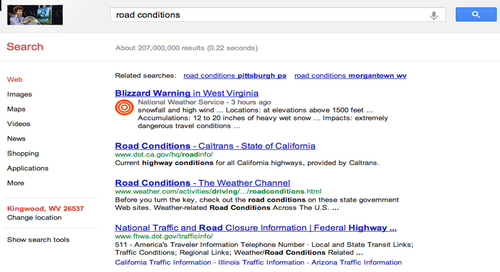 As for Datagram, it did have emergency systems, according to the official statement on its Website. However, those systems weren't enough protection from the basement flooding, which required Datagram to shut down all systems to avoid permanently damaging its equipment and possibly burning down the building. The Datagram Website says there wasn't any infrastructure damage. As of Oct. 31 at 1:55 p.m., Datagram was waiting for an update from Con Edison. It is providing backup services to customers from its Connecticut facility.
We could play Monday morning quarterback and say Datagram should have had its failover ready to go if the New York site went down. It can't use a rollup generator until Con Ed says it's OK. That is hampering its efforts to bring service back. And in New York, the situation is pretty disastrous: flooded subways, widespread power outages, lines several blocks deep just so residents can charge their cellphones in cafes. In a CNBC report, Buzzfeed CEO Jonah Peretti didn't blame Datagram for the outage. "They are good people and are working very hard to deal with this once in a hundred years situation," he said.
I sent Gawker an email, but so far I have gotten no response. Since the company is based in New York, its executives are probably among the people queued around a Starbucks waiting for a power outlet.
Overall, the cloud service providers kept their datacenters from failing. Customers who relied on their service providers experienced minimal service disruptions, if any, because the providers were prepared for the storm. There is no doubt that Datagram did its best to prevent an outage, but there is no way it could have predicted the kind of havoc Sandy wreaked.
The final lesson: There is no such thing as too much preparation. Apple, AWS, Rackspace, and Google were all ready for Sandy; the Boy Scouts would be proud. Datagram planned to use its Connecticut facility but wasn't anticipating just how bad Sandy would be. It was prepared -- but not for the worst.
Did you experience outages with your cloud providers during Sandy's rampage? How long did it take for you to get back up?
Related posts:
— Christine Parizo is a freelance writer specializing in business and technology.