LinkedIn is more than just a great tool for recruiting and job hunting. While B2C companies have a 39 percent success rate using the Website, B2B companies using LinkedIn for customer acquisition see a success rate of 61 percent. But until recently, LinkedIn's company pages seemed flat, and garnered little use, as Facebook's more robust branding tools pulled people in.
Now, LinkedIn's newly redesigned company pages show promise, and B2B enterprises should consider moving more effort to LinkedIn to capture market share.
Marketers know that graphics and usability are every bit as important as content, and because of this, found LinkedIn's old company pages discouraging because they offered limited graphics, a text-heavy content feed, and a single Products & Services tab. Now, LinkedIn allows brand pages to feature graphics more prominently in everything from posts that show up in followers' feeds, to a specialized Products & Services page. LinkedIn also provides a dedicated module at the top right rail to showcase additional products and services.
This new design is a great opportunity for companies to extend their brand. Here are some smart ways to use it:
Seize the banner image
In a move that definitely looks cribbed from Facebook, LinkedIn's company pages now have a spot for a short, wide image that looks like a Facebook cover image. Companies can upload a custom banner, similar to what individuals and brands use on Facebook's Timeline layout. These images are 646 pixels wide by 212 pixels high, and can be used to highlight a particular product, or generally promote the brand.

Post breaking news -- with images
The company pages now have more robust feeds that include room for images. Like Facebook, brands can link to blog posts or press releases, and LinkedIn pulls in an image from the Website and places it to the left of the text. The images are 180 pixels wide by 114 pixels high, so to optimize your LinkedIn feed, use images that are proportional to these dimensions.

Update products and services information
The company pages highlight products and services on the right side of the page. Again, these redesigned pages are very visual. Upload images to go with the products and services. These images display as 100 pixels wide by 80 pixels high.

Update the Products & Services Page
In addition to providing a space that highlights products and services, LinkedIn has a dedicated tab for them, too. The redesign allows companies to upload rotating "cover" images for that page. The dimensions are 635 pixels wide by 216 pixels high. Use it to highlight a new product or service, or promote an existing stalwart.

Start revisiting who you're targeting
LinkedIn has vague plans to allow companies to target the information that visitors see. For example, a C-level executive visiting a company page may see information specifically targeted to their position. While this feature hasn't rolled out yet, LinkedIn is kicking around ways to target information to specific groups.
Right now, LinkedIn only offers these new pages to a handful of companies, but it has plans to expand its company profile, as well as add more features. As with Facebook, this rollout may happen stealthily, so companies should start optimizing their pages now to take advantage of the features as they become available.
How are you using LinkedIn for marketing? Let us know.
— Christine Parizo is a freelance writer specializing in business and technology.
The ThinkerNet does not reflect the views of TechWeb. The ThinkerNet is an informal means of communication to members and visitors of the Internet Evolution site. Individual authors are chosen by Internet Evolution to blog. Neither Internet Evolution nor TechWeb assume responsibility for comments, claims, or opinions made by authors and ThinkerNet bloggers. They are no substitute for your own research and should not be relied upon for trading or any other purpose.

previous posts from Christine Parizo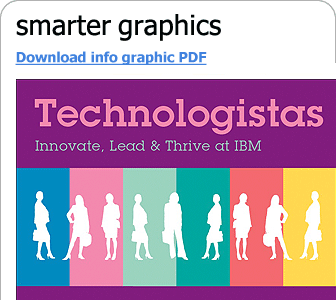 an IBM information resource


an IBM information resource

Expert Integrated Systems: Changing the Experience & Economics of IT

In this e-book, we take an in-depth look at these expert integrated systems -- what they are, how they work, and how they have the potential to help CIOs achieve dramatic savings while restoring IT's role as business innovator.
READ THIS eBOOK


your weekly update of news, analysis, and
opinion from Internet Evolution - FREE!
REGISTER HERE



Wanted! Site Moderators

Internet Evolution is looking for a handful of readers to help moderate the message boards on our site – as well as engaging in high-IQ conversation with the industry mavens on our thinkerNet blogosphere. The job comes with various perks, bags of kudos, and GIANT bragging rights. Interested?

Please email: moderators@internetevolution.com