Recently, I visited a good-sized company, and I needed to access my email. I flipped open my laptop, found the network, and easily guessed the password -- the name of the company. Sure, it's convenient for visitors who have good intentions, but what about passersby who are looking for a hotspot to use for less innocuous purposes?
Most of the time, unaware individuals or mom-and-pop cafes offering free WiFi are the culprits, but corporations leave themselves vulnerable by creating wide-open hotspots, too. Here are five things that can go horribly wrong for any organization (or individual) leaving its wireless networks open:
Copyright lawsuits.
The Recording Industry Association of America (RIAA) and the Motion Picture Association of America (MPAA) don't just go after the individual who downloads copyrighted content. Their lawyers take aim at network providers, and that includes businesses that provide network hotspots. The RIAA and MPAA can claim negligence on the part of the business for not securing their Internet access. A case filed earlier this year in Federal court could determine just how liable negligent businesses are for misuse of their corporate hotspots.
Criminal liability.
Copyright lawsuits are bad enough, but what if some miscreant is downloading child pornography or committing fraudulent acts while using your company's hotspot? Internet service providers (ISPs) enjoy a certain amount of immunity -- but hotspot providers do not. Courts haven't taken on this thorny issue, but they will soon enough.
Intellectual property theft.
While most of the computers on your corporate network aren't using the hotspot, there is always that one person who is hunkered down on her laptop in the conference room. She's connected to the wireless network, and since this is the office, she's set the network as a "trusted" network. All it takes is a savvy miscreant to jump on the wireless network and access her files, and trade secrets or regulated documents could easily fall into the wrong hands.
Becoming a worm hotspot.
You've installed antivirus software on every computer on the network -- that is, every computer you control. But viruses aren't the only security threats. With an open wireless network, your servers could easily become a distribution point for worms or a home for distributed denial of service (DDoS) attacks.
Termination of your Internet access.
Some wireless service providers can hold corporate customers responsible for violating Terms of Service (ToS) by endangering network security. If your corporate WiFi leads to security problems, your access could be terminated.
Companies do have options to avoid these problems. First and foremost, create a separate wireless hotspot for visitors. Not a single employee should be connecting to this hotspot.
Second, lock down the hotspot. You can still offer wireless access to guests, but invest in a log-in system that includes an acceptable use policy that users must agree to before they can access the Internet. (Think about when you use the WiFi at Starbucks: You have to agree to their ToS before you can check out Facebook.) This covers you in case someone decides to download the latest Twilight movie while visiting your site or using your WiFi from the parking lot.
Remember, you can be held liable for what people do with your Internet. Keep your network protected.
Related posts:
— Christine Parizo is a freelance writer specializing in business and technology.
The ThinkerNet does not reflect the views of TechWeb. The ThinkerNet is an informal means of communication to members and visitors of the Internet Evolution site. Individual authors are chosen by Internet Evolution to blog. Neither Internet Evolution nor TechWeb assume responsibility for comments, claims, or opinions made by authors and ThinkerNet bloggers. They are no substitute for your own research and should not be relied upon for trading or any other purpose.

previous posts from Christine Parizo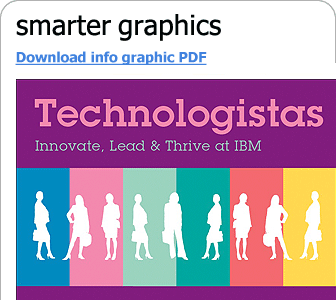 an IBM information resource


an IBM information resource

Expert Integrated Systems: Changing the Experience & Economics of IT

In this e-book, we take an in-depth look at these expert integrated systems -- what they are, how they work, and how they have the potential to help CIOs achieve dramatic savings while restoring IT's role as business innovator.
READ THIS eBOOK


your weekly update of news, analysis, and
opinion from Internet Evolution - FREE!
REGISTER HERE



Wanted! Site Moderators

Internet Evolution is looking for a handful of readers to help moderate the message boards on our site – as well as engaging in high-IQ conversation with the industry mavens on our thinkerNet blogosphere. The job comes with various perks, bags of kudos, and GIANT bragging rights. Interested?

Please email: moderators@internetevolution.com